BTS of The Soph & James Collection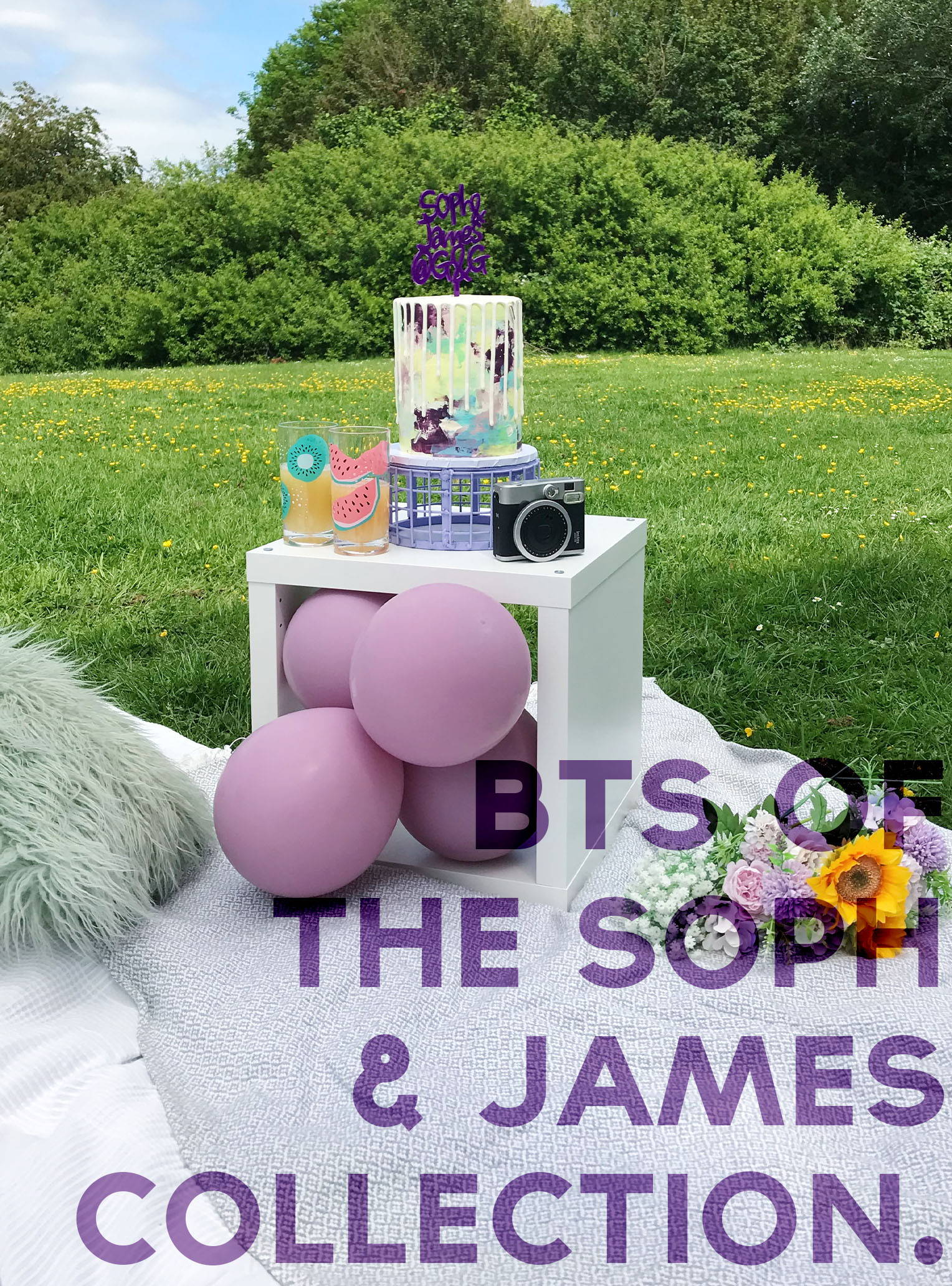 We're so excited to bring you guys our brand new collection in collaboration with Soph & James! We've worked so hard on it and hope you guys love it as much as we did creating it. Wanna know a bit more about the behind the scenes of the process? You're in the right place! 🤩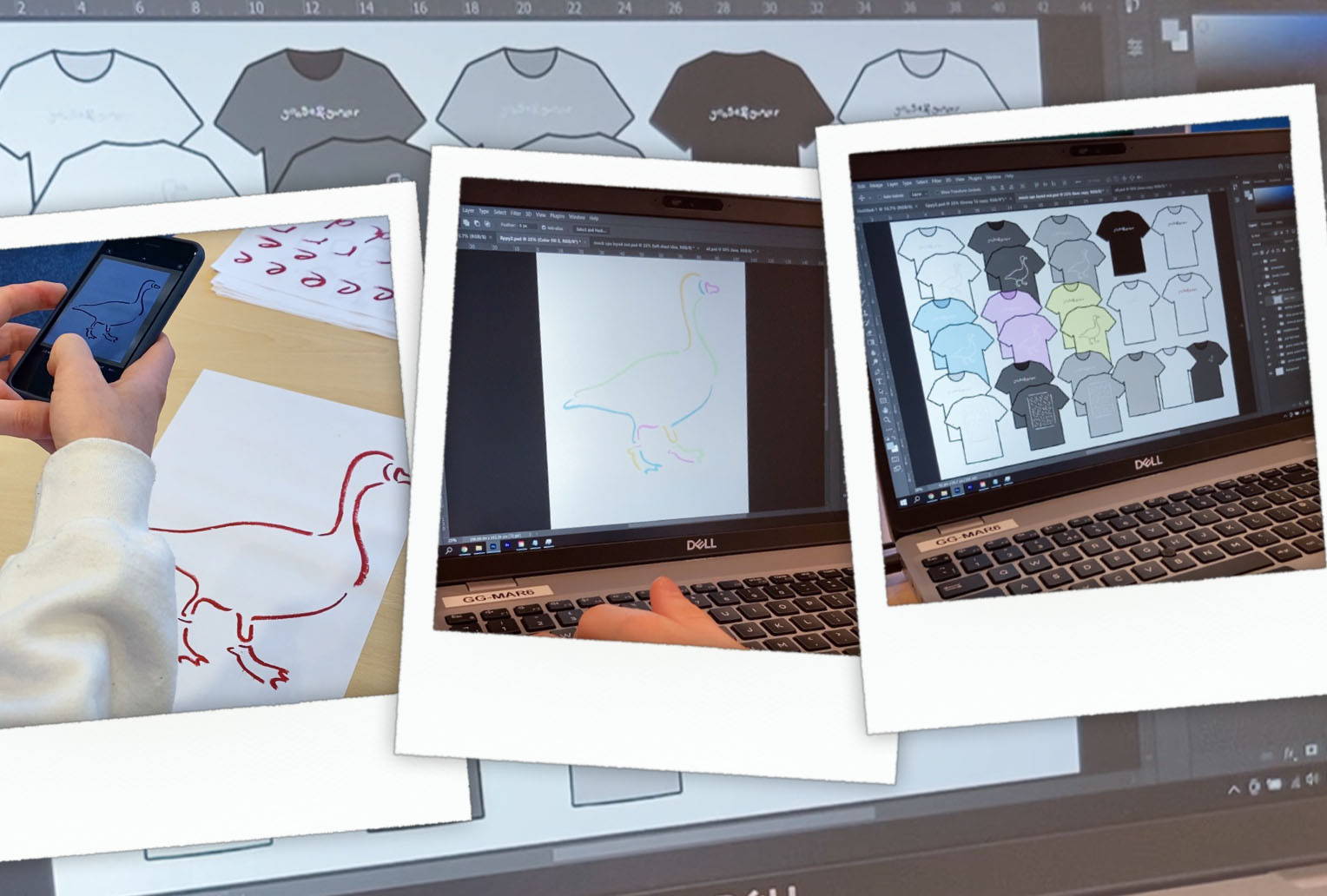 A while ago, James discovered G&G and began buying pieces for himself and for Soph for pressies! We started to notice them both tagging us in their photos on Insta and built our relationship from there. We were over the moon when our collection collaboration was finalised! In first talks with them both, they explained how they particularly liked our simple goose and multi lines design. Roy, Creative Assistant, decided to do some research on both their social medias to pin down what style they liked and came up with the idea of using a lipstick for a design as Soph creates makeup content. This was his first design idea, along side two other based on typography.
After showing them all to Soph & James, it was decided that the lipstick design was a firm favourite and that's where the logo began! We created two designs and tried out different colourways, eventually deciding on pastel threads on colours - charcoal, black, white, baby blue and sand. 🌈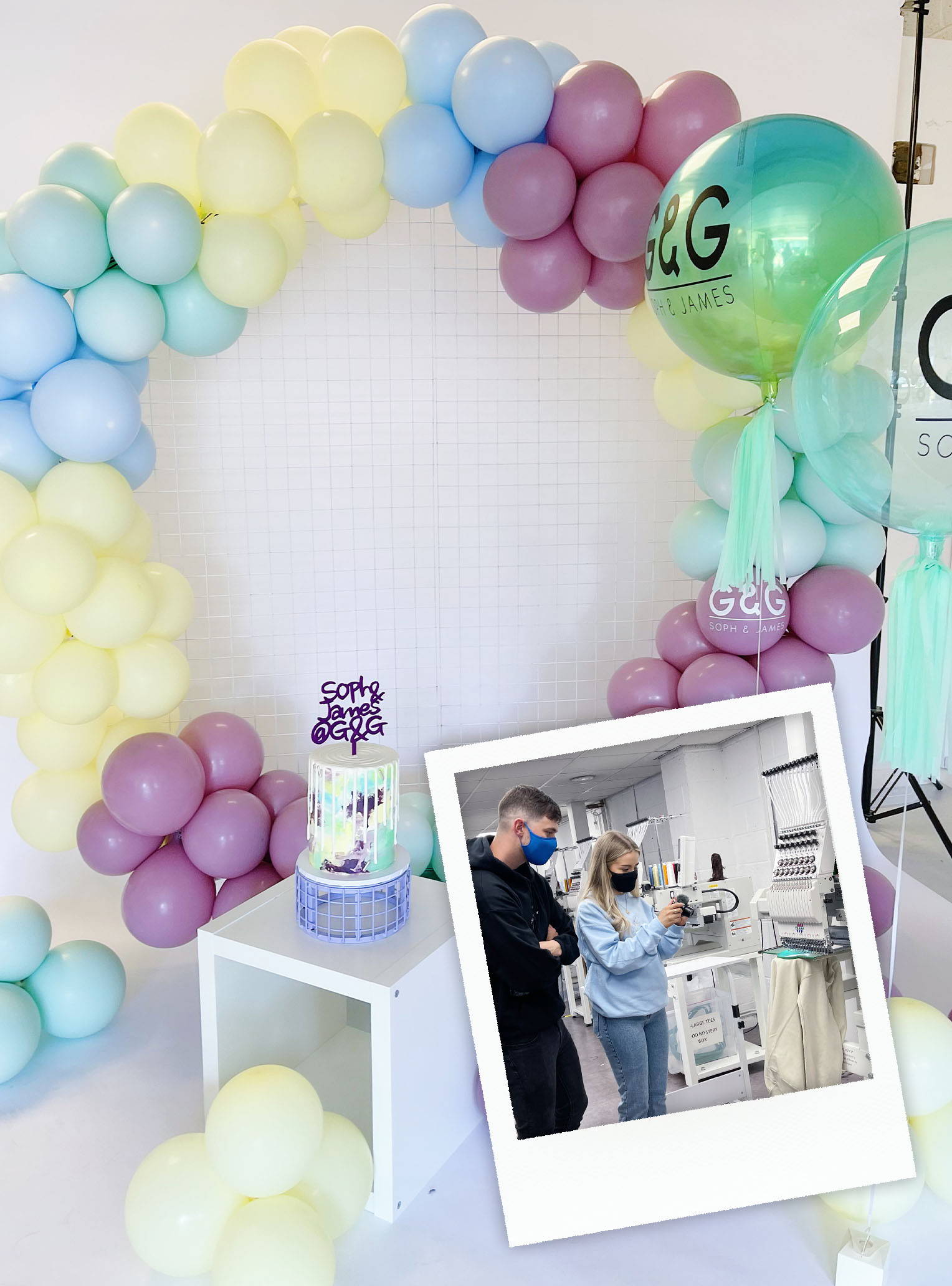 After the pieces were created, we invited Soph and James to the G&G HQ where we showed them around our units and did a photoshoot in a rural setting nearby. At G&G the creative process - from design to production - is super important so it was key to us that we showed them exactly how their designs were created!
Of course no event is a G&G event without a Cake Box treat... We also hired a local business to do a balloon arch for us in the colours of the design, amazing! 😍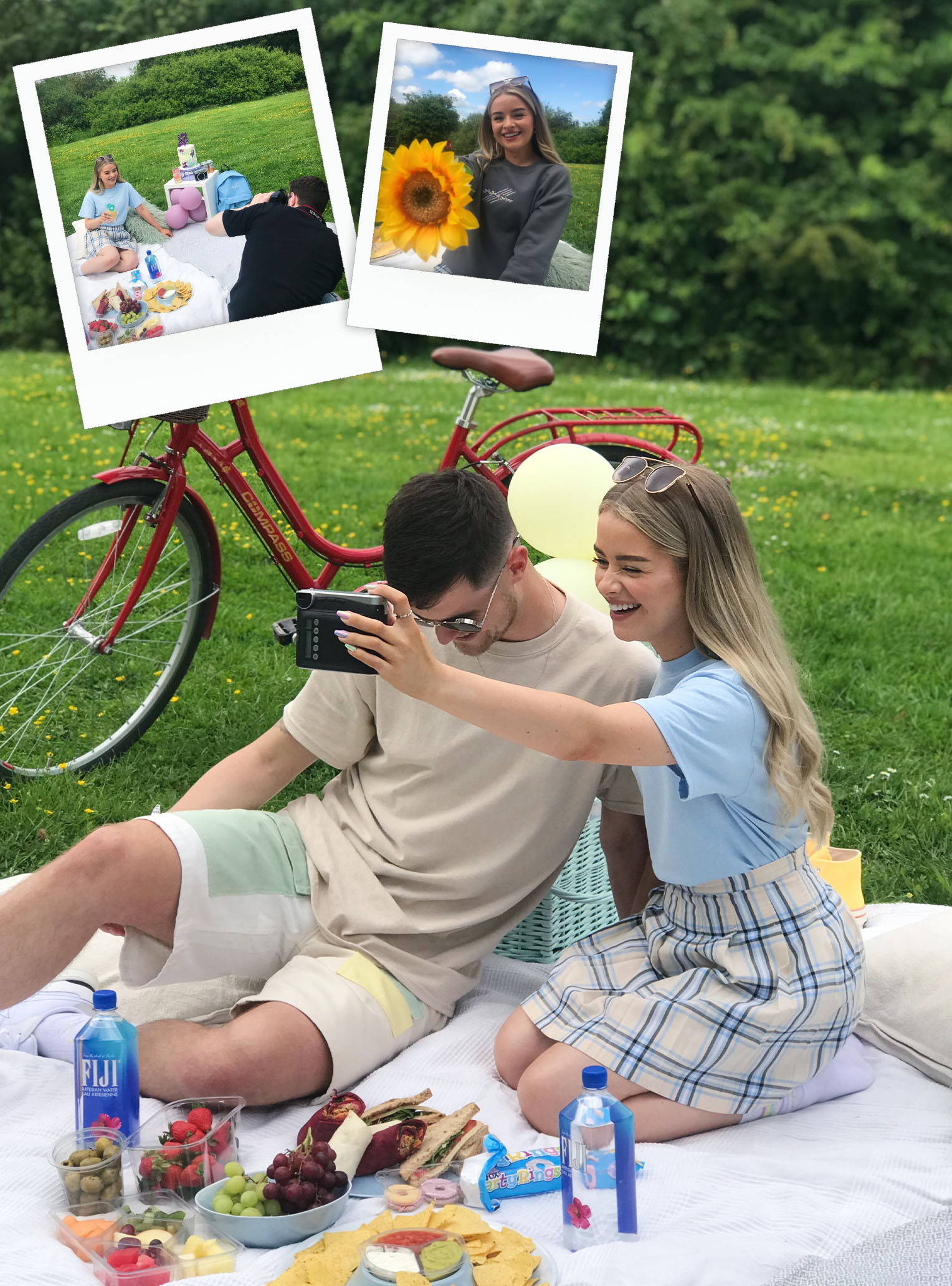 We got lots of props for the shoot to create a picnic theme 🍓 🧁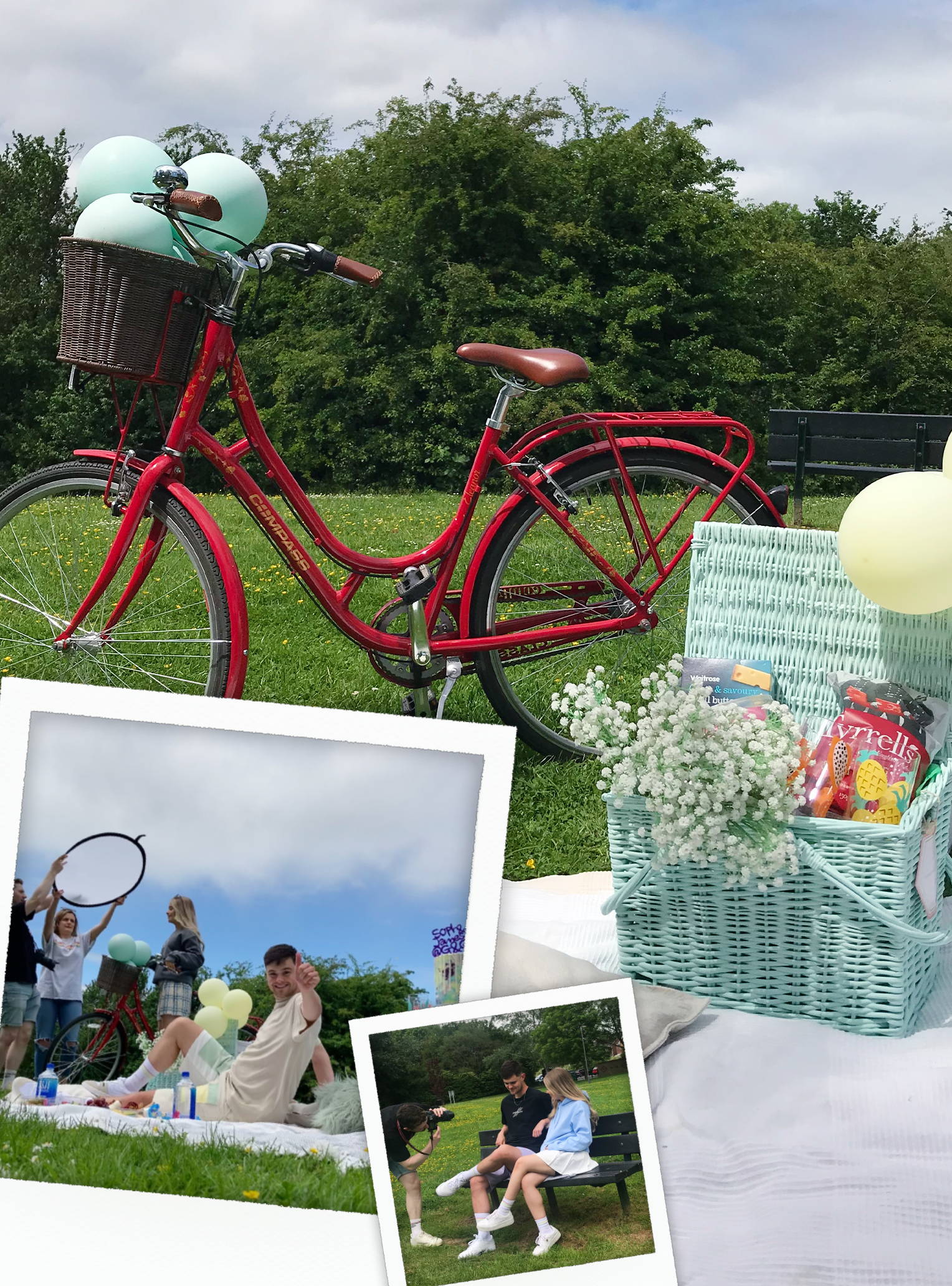 We had a super fun day and even the sun came out!! ☀️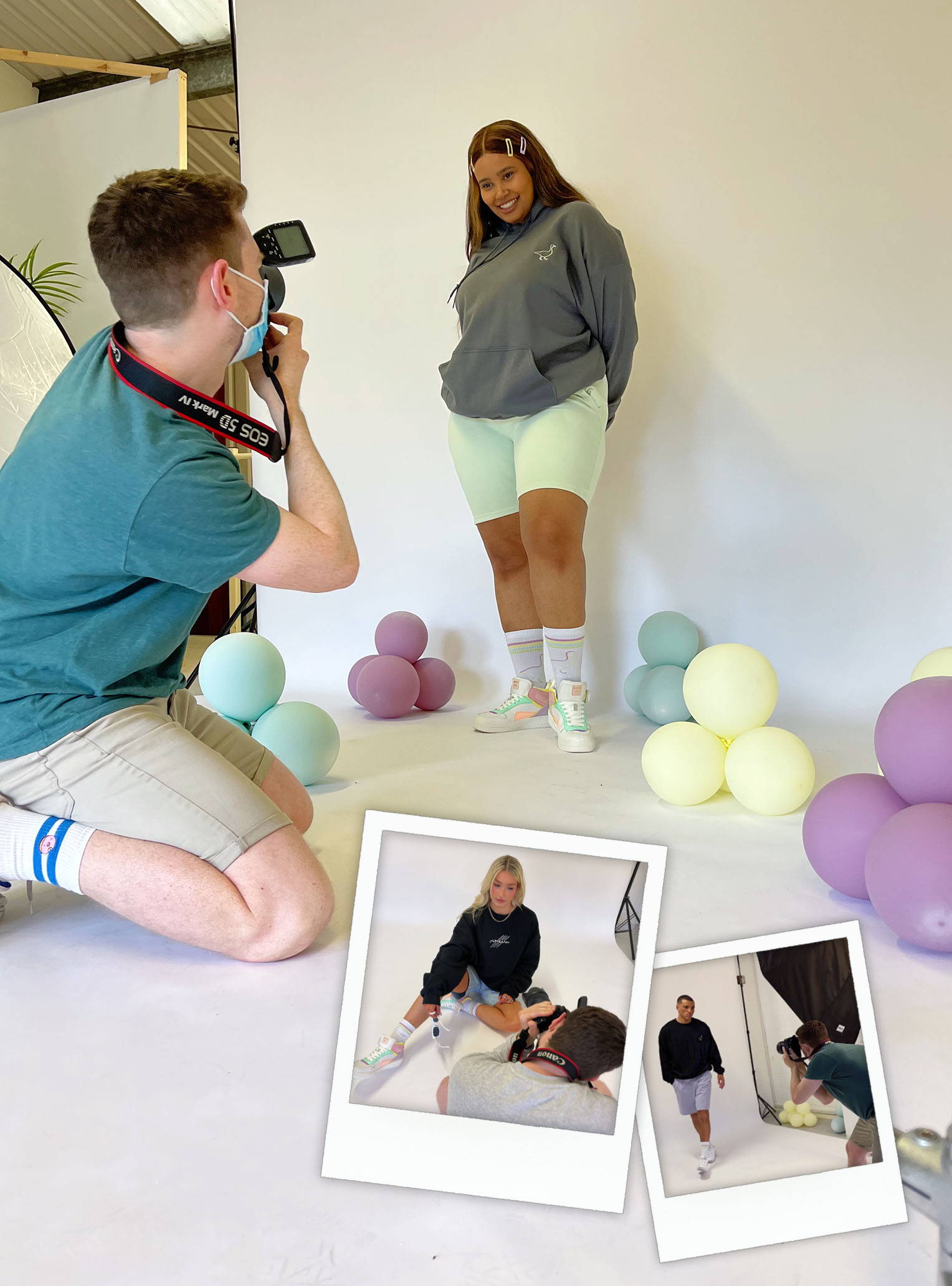 Alongside the shoot with Soph and James, we also did a commercial shoot with models in our shoot room. Check out Soph's Youtube here and our Insta for more details on the new collection! We're so excited and can't wait to see you all in it 💕