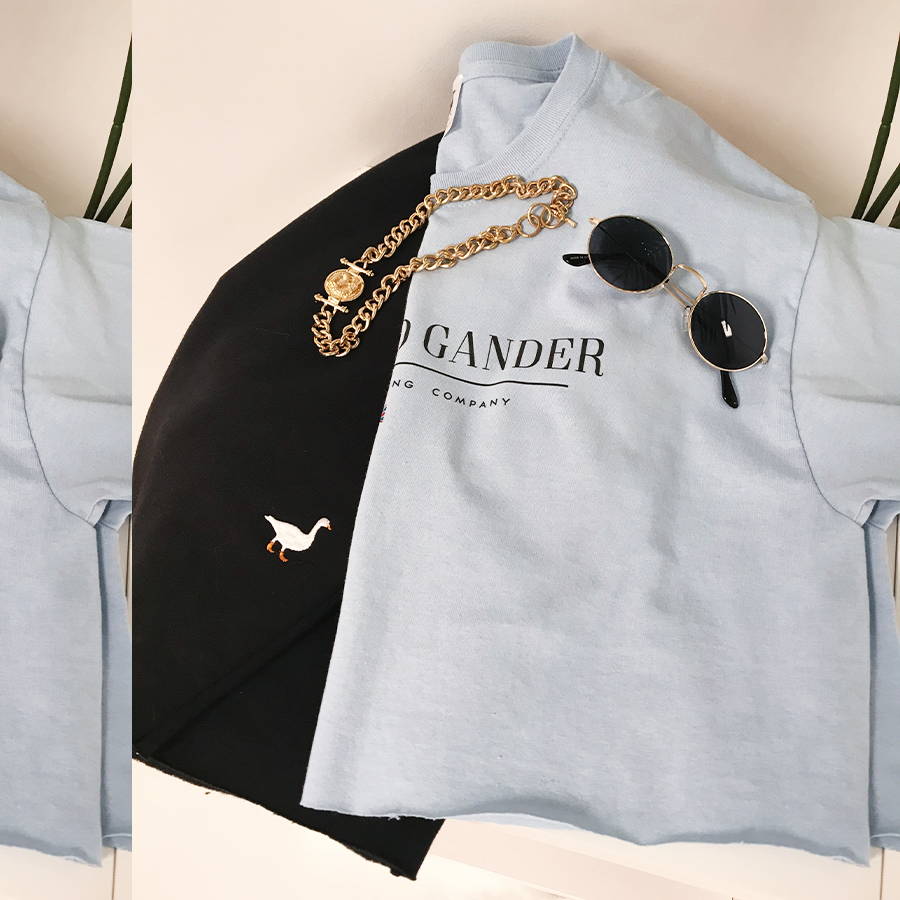 In this blog we're going to show you the easiest way to crop your tees and joggers! You'll need just a pair of sharp scissors and chalk (or anything that'll make a mark). We do have to warn you... Once you know how easy it is, you'll wanna crop just about anything. 😉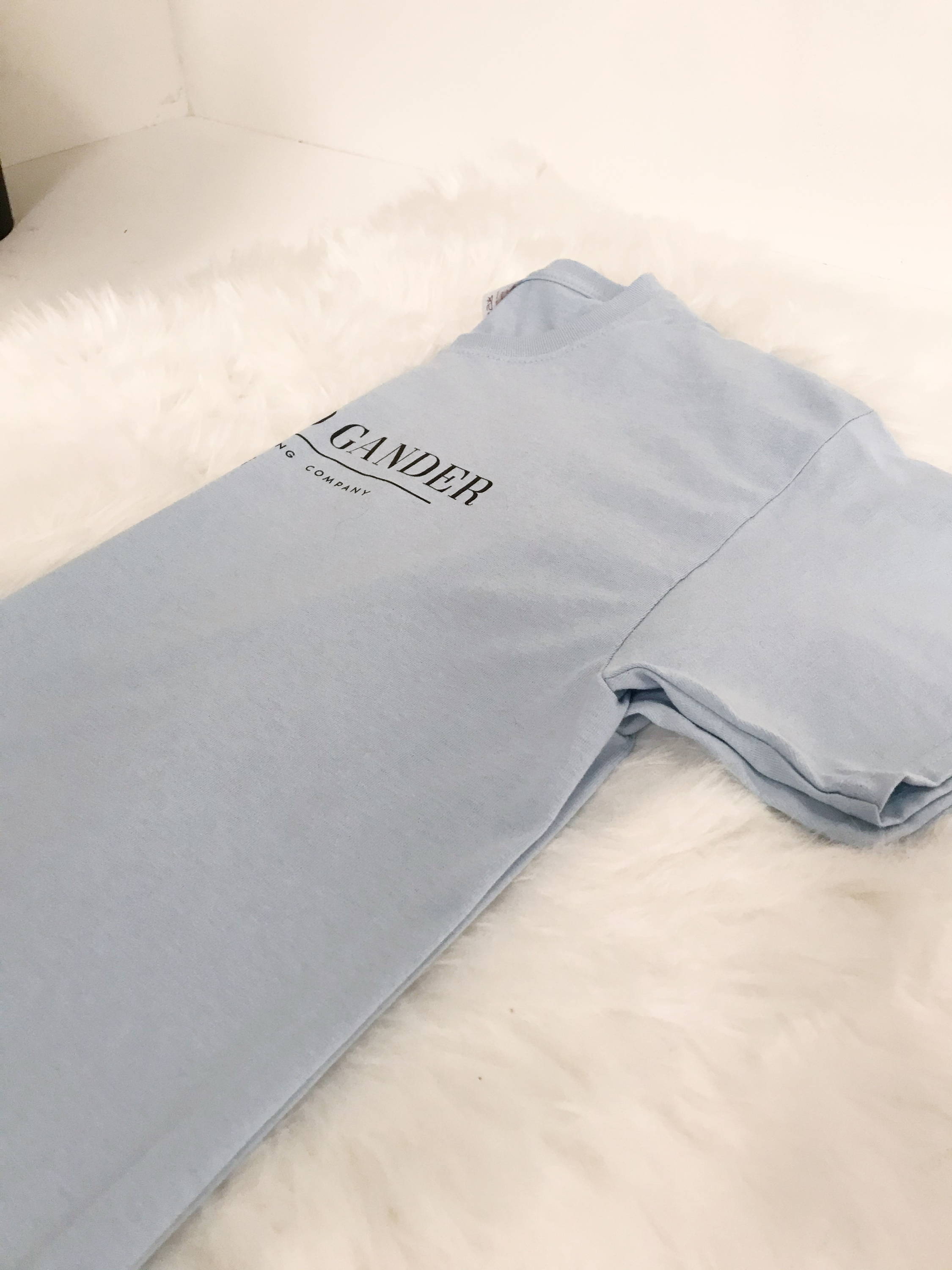 1. First thing's first, fold your tee in half! This will get you better symmetry.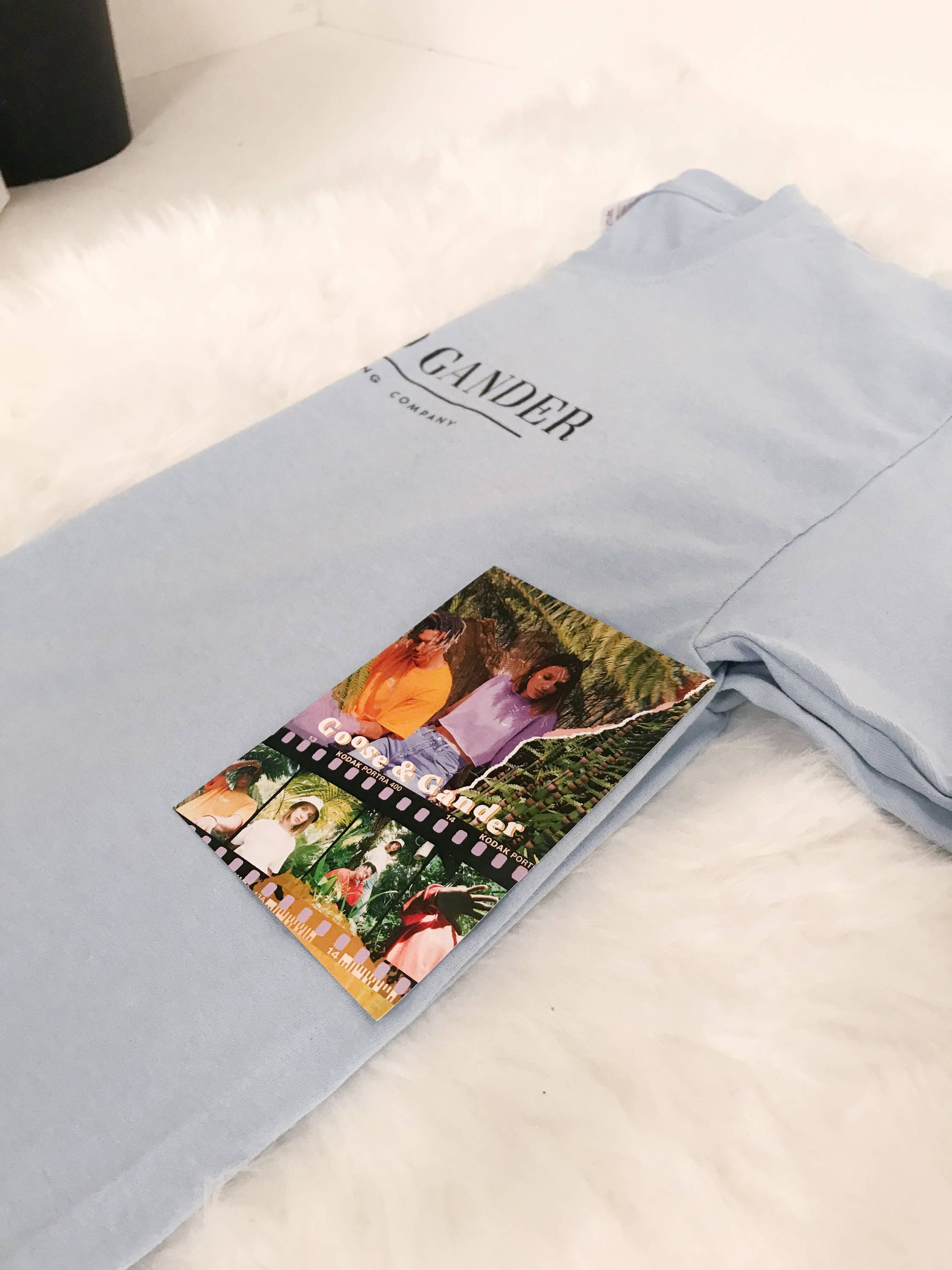 2. Next up, map out the length you want your crop. We've used our leaflets as a good indicator.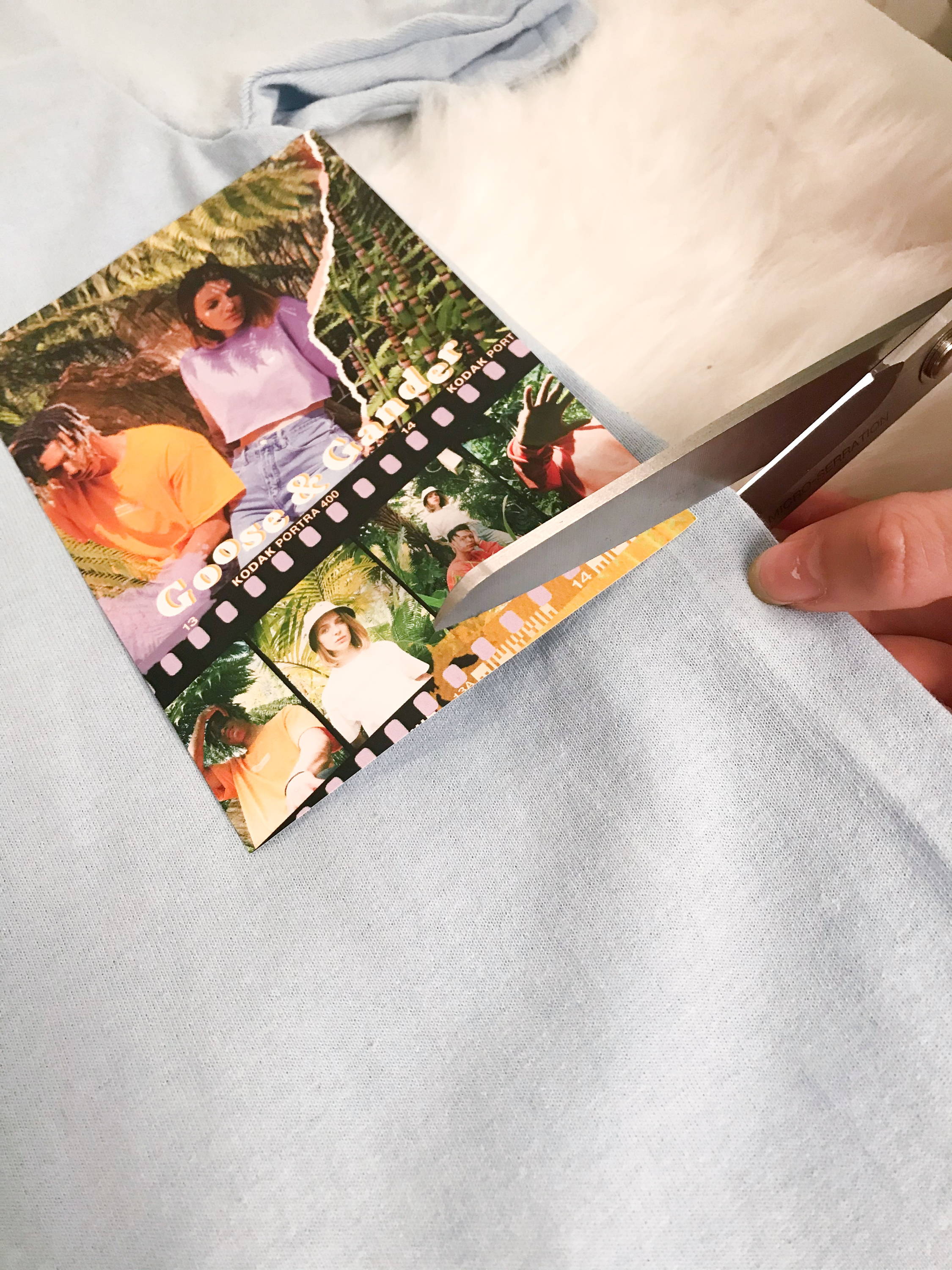 3. It's chopping time! Try your best to keep your scissors straight but don't worry if you create jagged edges...
4. Because after we've cut, we stretch out the fresh edges of the tee so they naturally fold over to conceal them.
And there you have it, your new reworked cropped tee...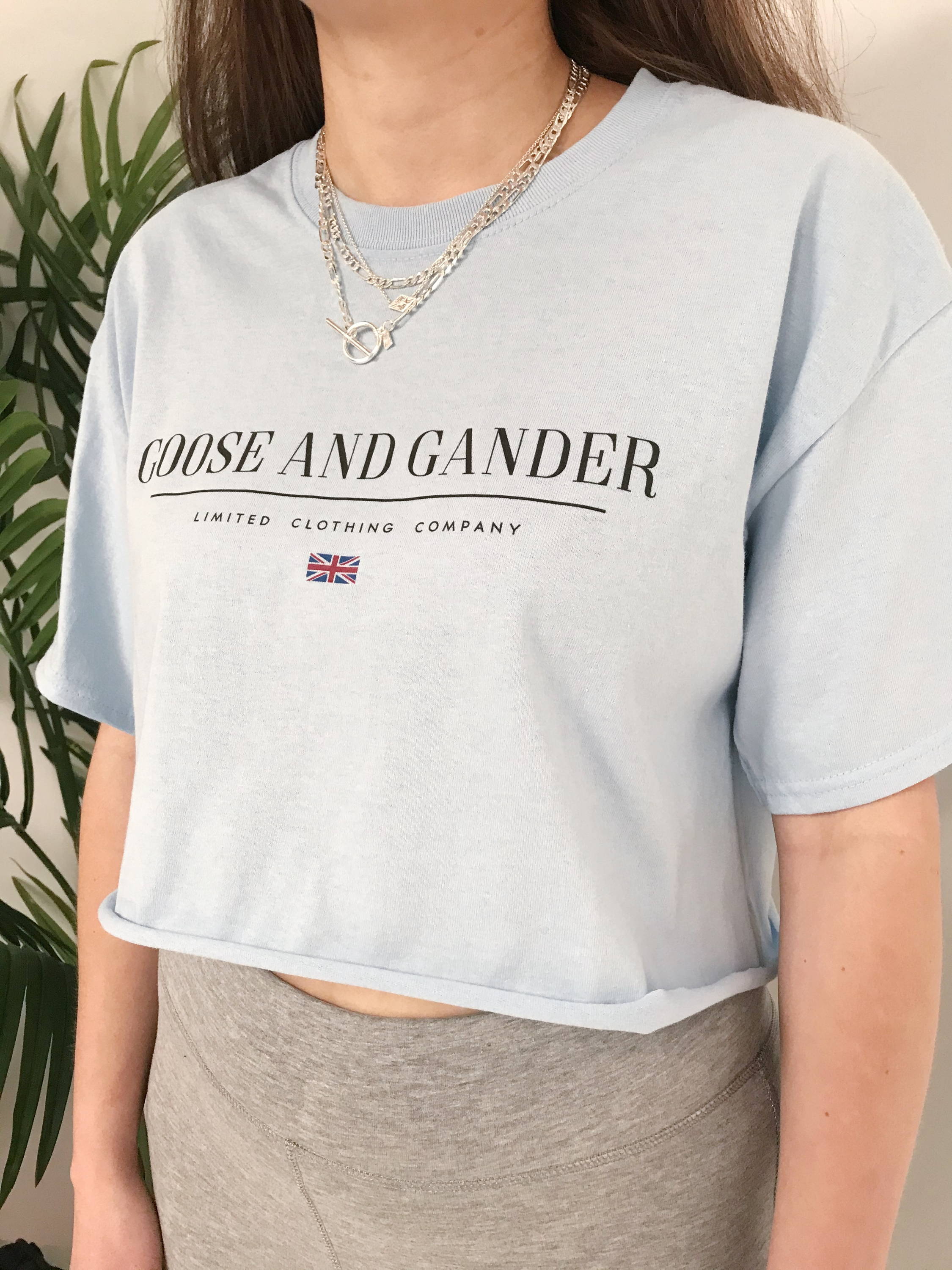 ---
Ok let's move on to turning your old joggers into heat wave appropriate attire.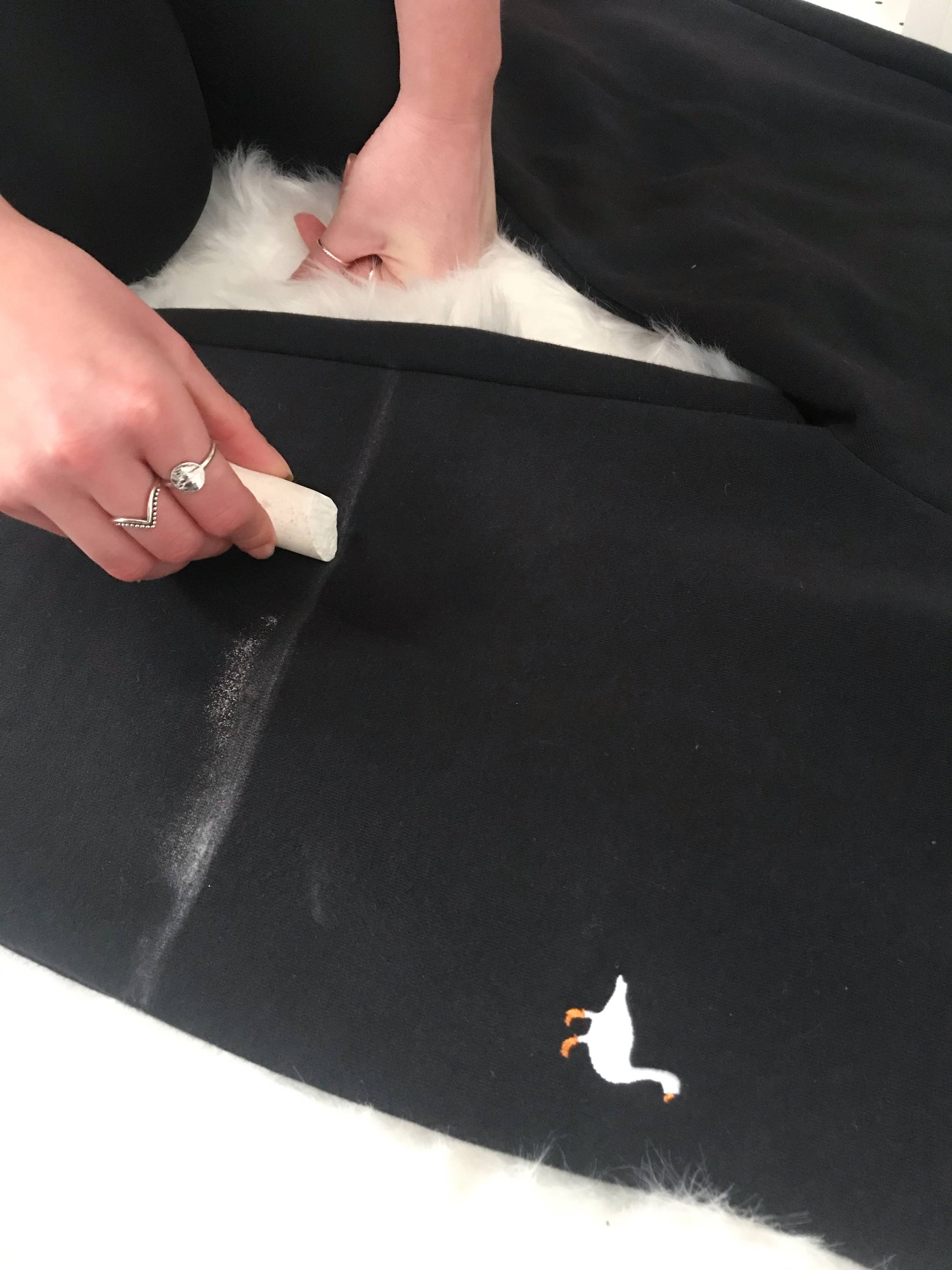 1. Measure the length you want your new shorts to be on one leg. We've used chalk but anything that'll make a mark is good (that can be washed off).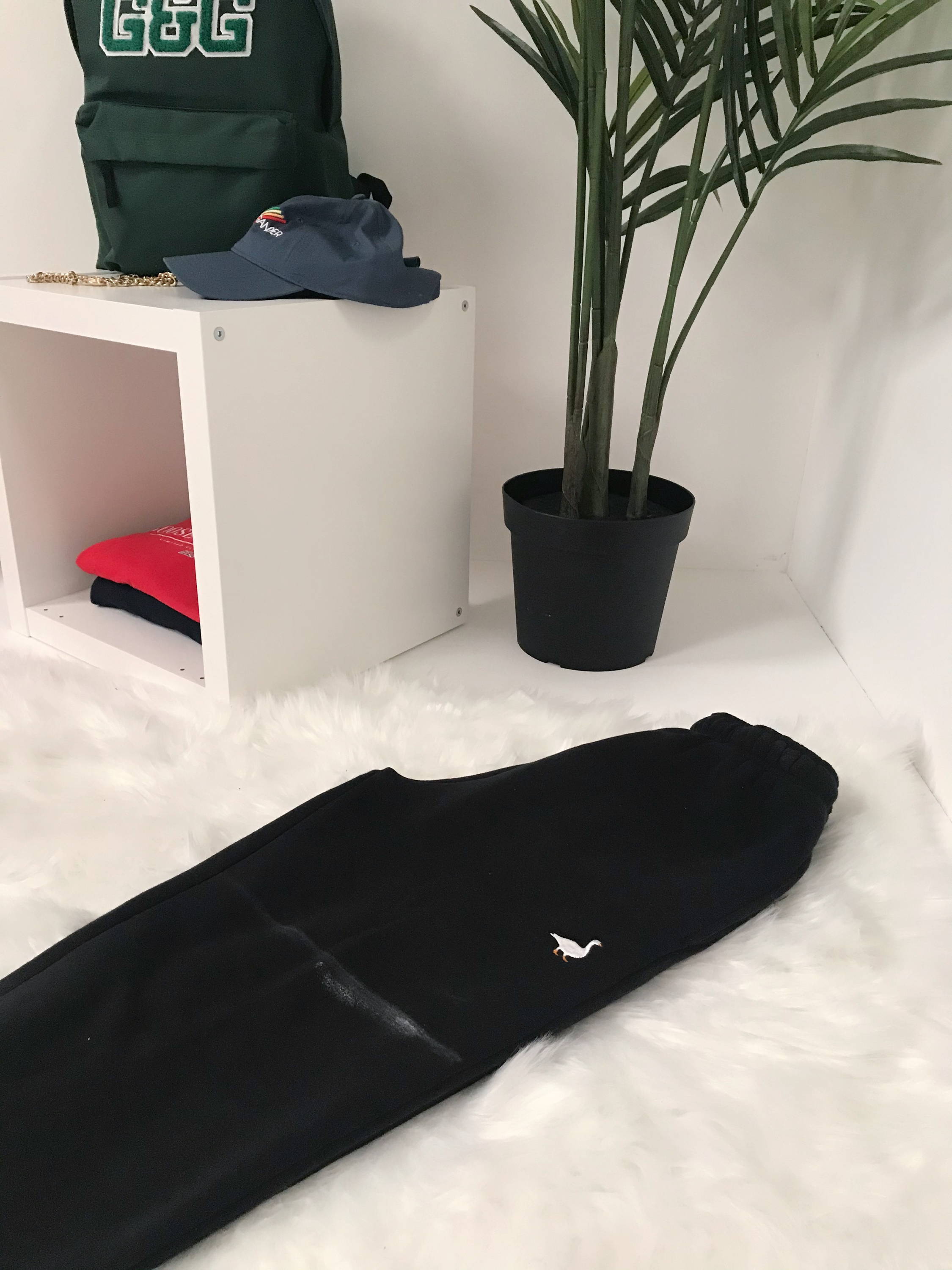 2. Fold them in half (you know the drill, better symmetry).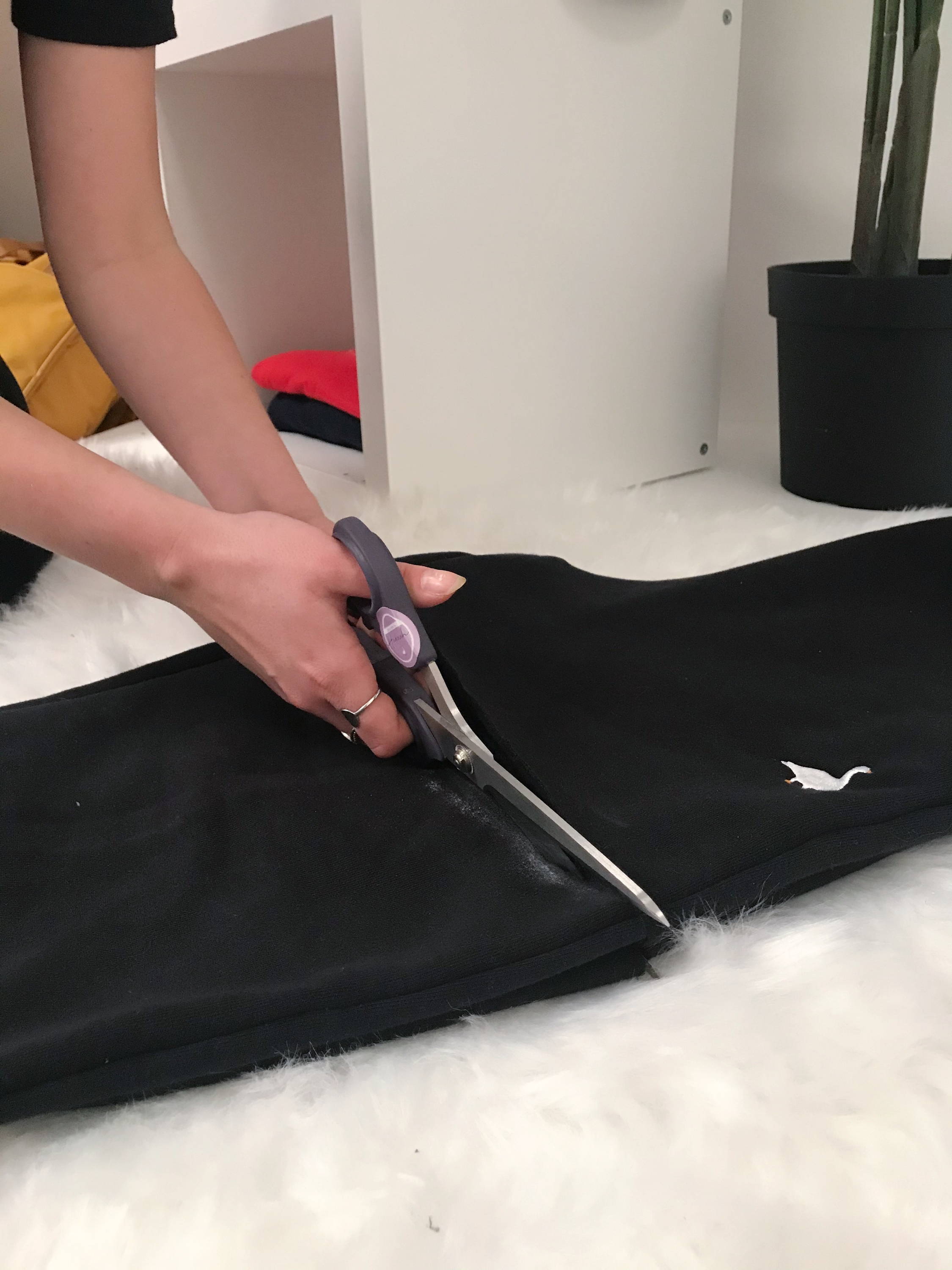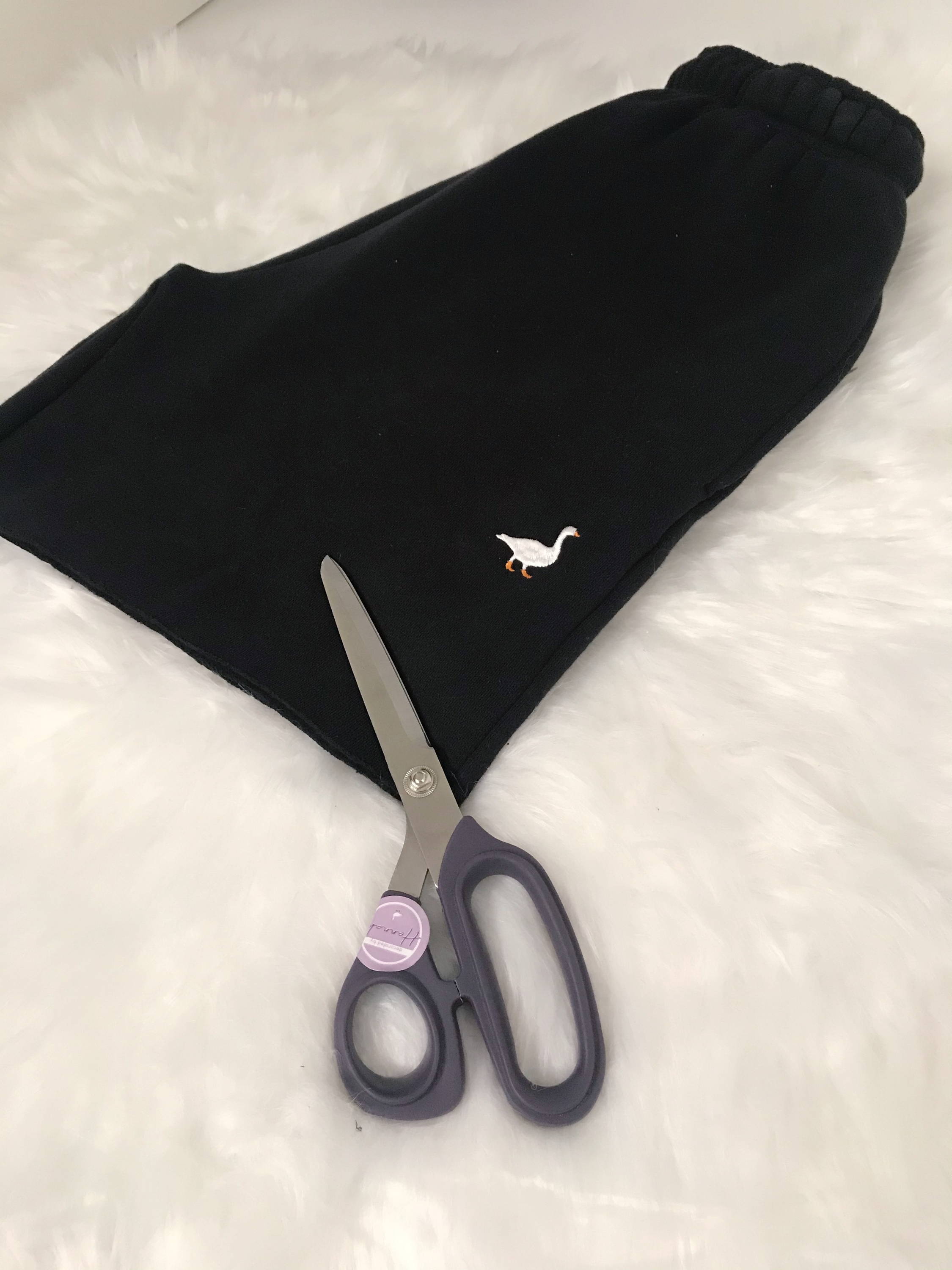 And voila! You have new shorts. For a different look, turn up the bottom of your shorts for a cuffed look.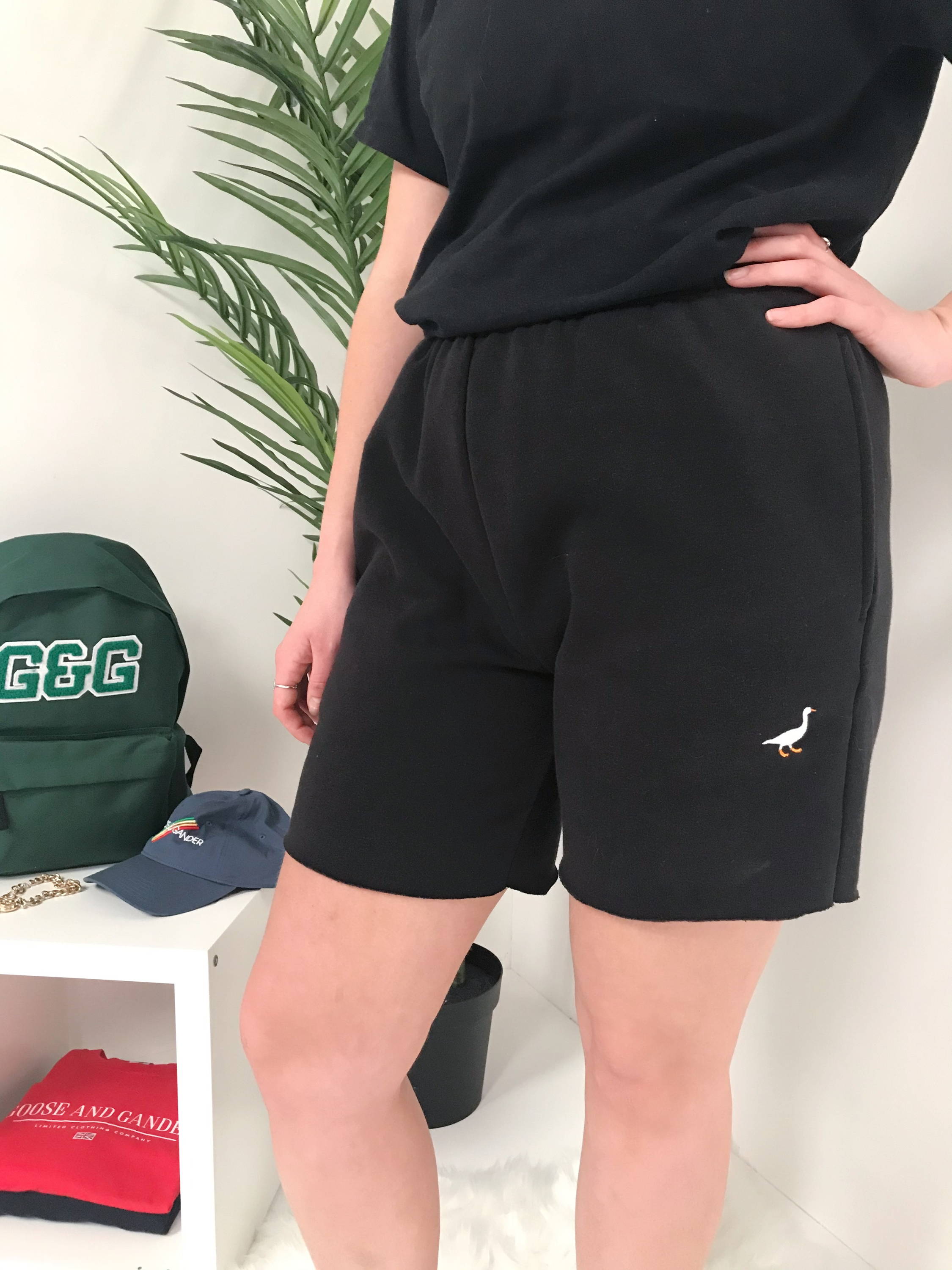 ---
Don't worry if you don't feel confident enough with the scissors, we offer a range of colourful crops and comfy shorts. 🌈