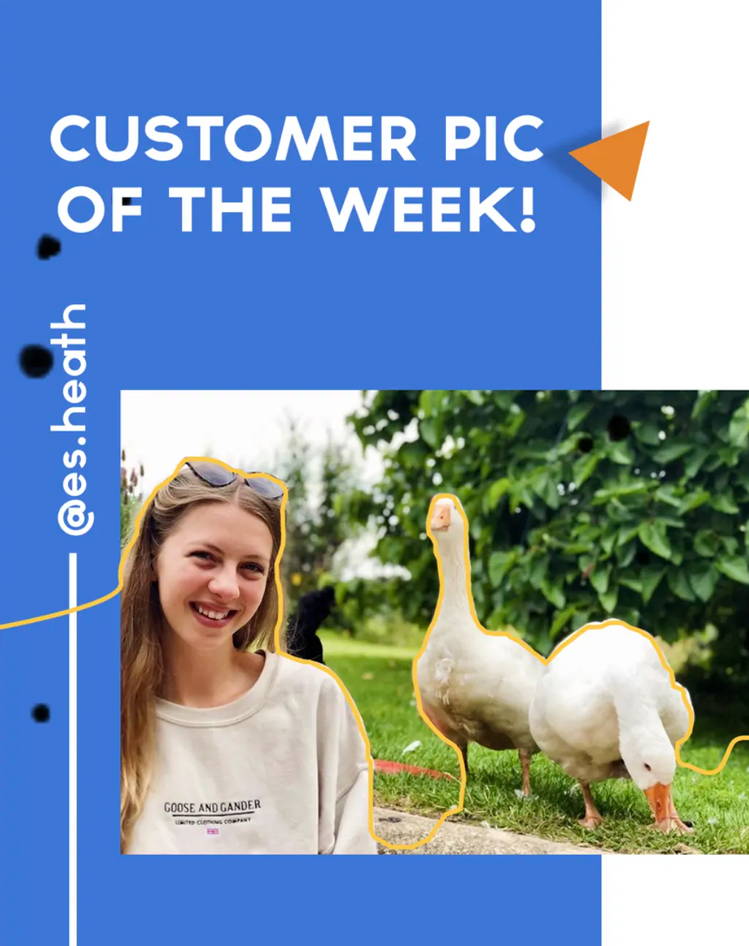 When Esme tagged us in her pic on Instagram we couldn't wait to get chatting to her about her pet goose & gander!
"Bella is 4 & George is 20! Geese can live for a very long time - my great grandmother used to say 'if you have geese you have friends for life'."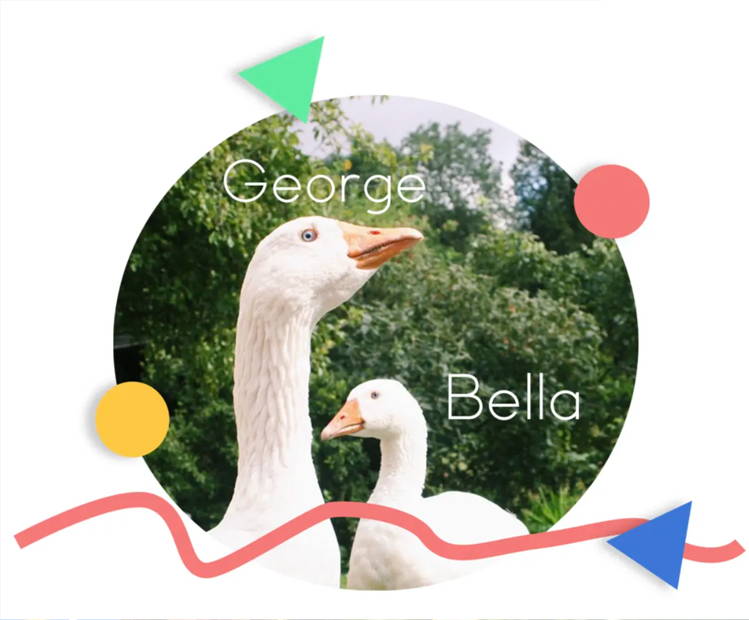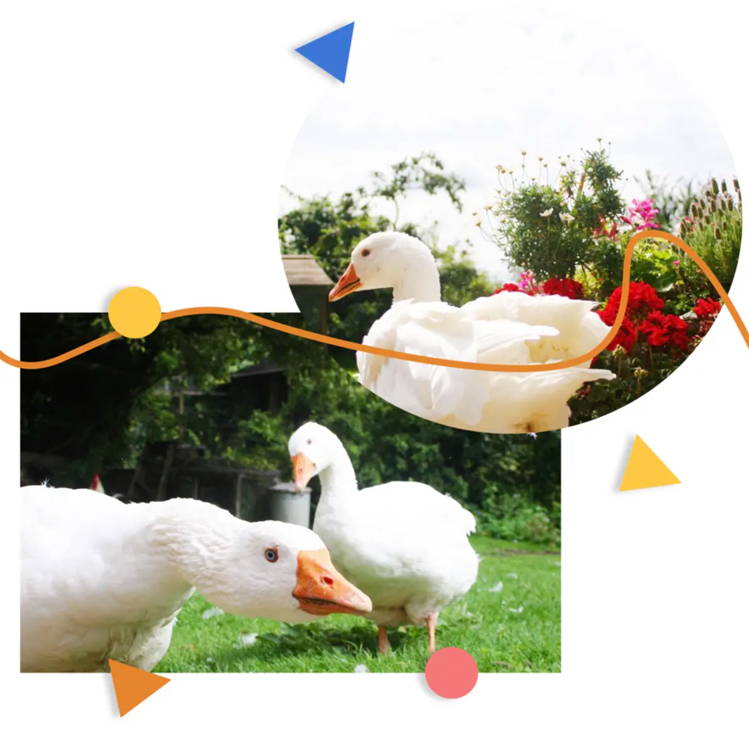 "They are part of the family! They come to the window to join in with breakfast & often come in when the door is open."
"George is very protective of Bella & they have great hearing so they're very good guard dogs...
...George is quite bossy but he is very kind to Bella & follows her everywhere. Bella is very gentle but she is also very shy."
We love having a chat to our G&G customers
& seeing all you guys loving your garms!
Don't forget to tag @GGLTD in your G&G pics on Instagram to be in with a chance of winning a voucher!