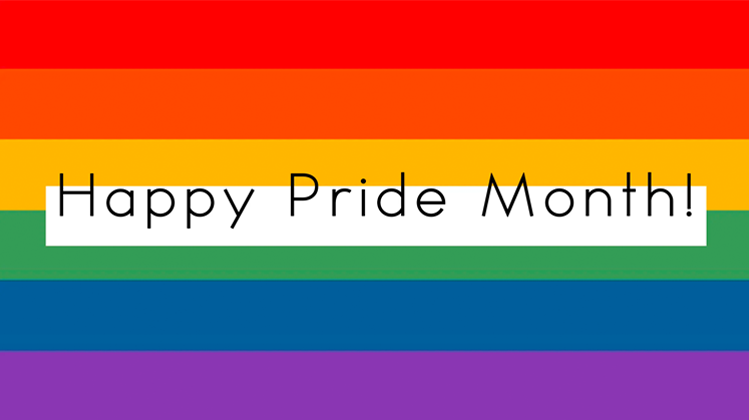 To celebrate Pride Month we caught up with some of our amazing customers from the LGBTQIA+ community! Meet Fabia, Hudson, Lou & Megan - read the blog to find out more!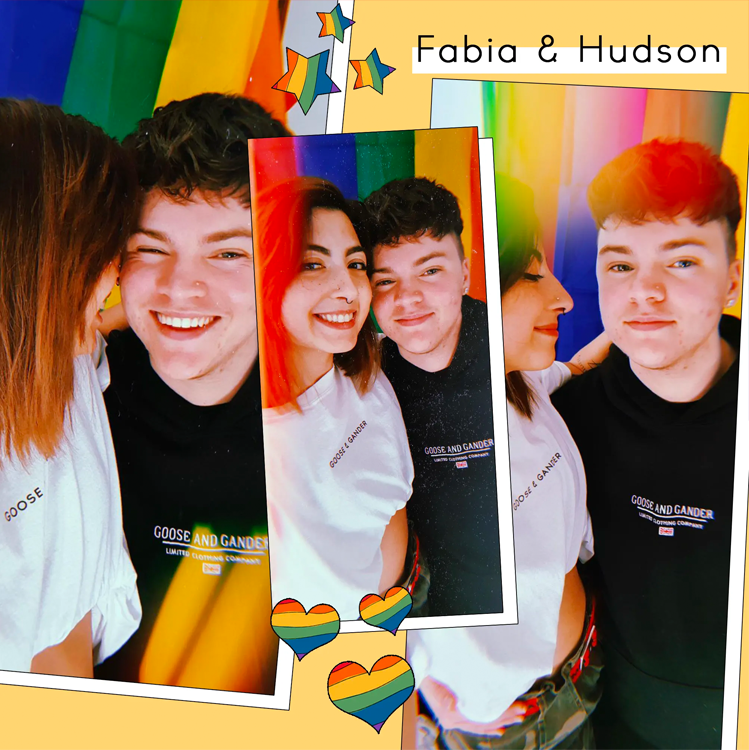 Fabia and Hudson kindly had a chat to us about their LGBTQIA+ experiences. We talked about how they met, pride marches they've attended and more!
Fabia: We actually met through Tumblr almost 3 years ago, quickly became friends (I quickly fancied Huds) and we decided to meet... and from the moment we met I just wanted to be with him all the time!
Huds: Yeah... how romantic! She messaged me and we got talking as friends but I could tell she fancies me. When we met, I fancied her back and that was that.
Fabia: He's cocky about that...
Fabia: I'm a cis woman and my pronouns are she/her! Sexuality wise I went from thinking I was bi, to pan, to lesbian. I met Hudson before he came out as trans and I identified as a lesbian. We were both a little worried about what that meant for us but what was important to me was that I just love Hudson and I needed to focus on that rather than the label. So right now I honestly don't know what I identify as and that's okay!
Huds: I'm trans. I felt at one time non binary man was the right term for me but I feel so close between non binary man and binary trans man that I just say trans now. My pronouns are he/him. Sexuality wise I use queer because I'm attracted to women and non binary people.
Fabia: I've only been to watch Pride marches so far but I would love to be marching along with everyone! The first time I went I literally couldn't stop the tears from falling. I was so overwhelmed with the love, happiness and support all around me, it was beautiful.
Huds: I've been to quite a few. It's powerful and moving and just so joyful.
Huds: Unfortunately we have faced bad experiences being in the LGBTQIA+ community. Transphobia is everywhere online and in the media so if I'm online I could easily see something daily. I'm lucky to not have experienced any sort of confrontation in person where I was in danger but I've experienced a lot of ignorance personally and seen others experience it. I remember once I was on a night out and a group of lads were saying to my friend that she couldn't possibly be a lesbian and she must not have found the right guy basically. She was having to sort of defend her own sexuality and it was very uncomfortable. Back then I was pre any sort of transition so I literally had to step in and pretend to be with her so they backed off. I was worried things might escalate.
Fabia: Yeah I've had a lot of the same comments said to me where I've had to defend my own sexuality when I shouldn't have to. I've had slurs shouted at me, then disapproving looks and have been told I couldn't possibly be gay because I didn't look it.
What does Pride mean to you?
Fabia: It is to freely love whoever you love and to live your authentic, amazing self without the fear of being judged. It is acceptance and safety. It's happiness and well... pride!
Huds: Pride is, despite all the hate and fear out there, standing up and saying I'm here, I'm queer and I'm not going anywhere. It's saying that I exist and deserve the right to exist authentically, without oppression and to have equal rights. It's defiance to society and expectation. It's revelling, even just for a moment, in the joy of who I am, without worrying that I will be judged or hated or harmed. It's hoping that some day soon, pride won't just be a moment in time for our community, but everyday life.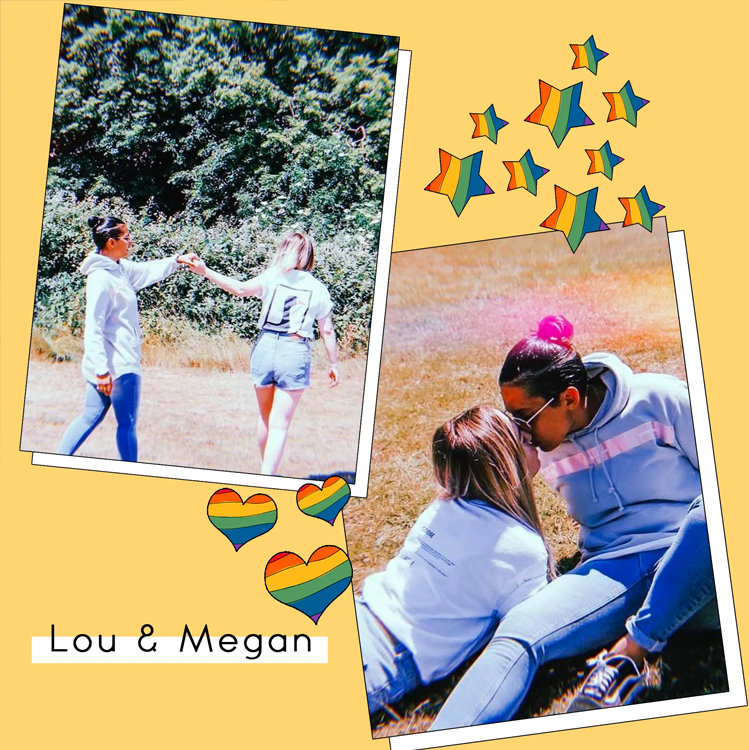 Lou & Megan spoke to us too! They've been big supporters of G&G for a while now so it was great to have a chat!
Megan & Lou are 22 & 32 and have attended Pride marches and parties in London and Brighton. They do a lot of travelling so hope to go to some abroad in the near future too! We asked them what Pride meant to them:
To us, Pride means being accepted and being proud of all you stand for. Pride is saying to the world "this is who I am!"

We loved chatting to Fabia, Hudson, Lou & Megan and would love to hear from others in the LGBTQIA+ community! Please DM us on our Instagram if you'd like to get in touch about what Pride means to you :)