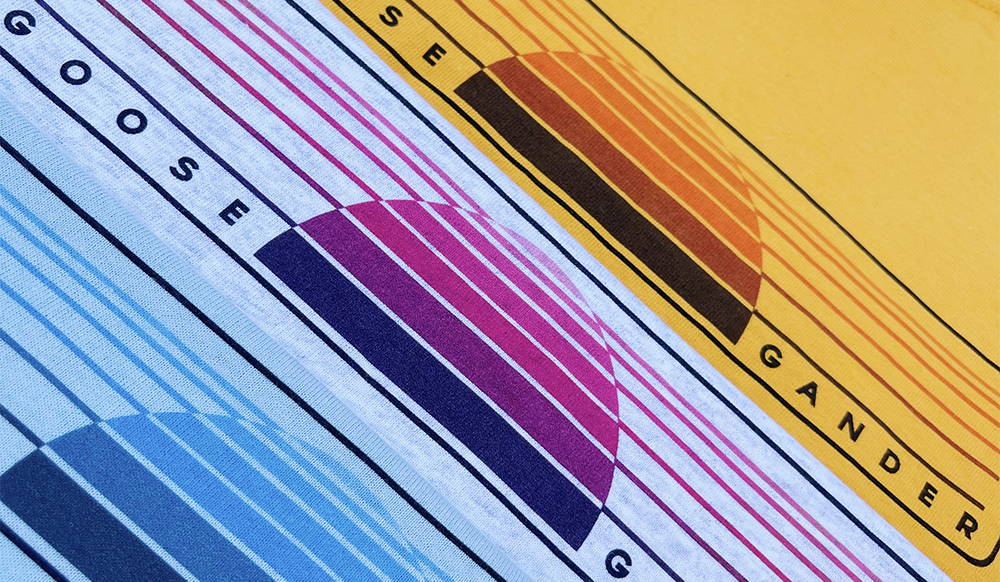 We first launched the Sunset design on January 21st 2018 and since then we have sold nearly 6200 Sunset items!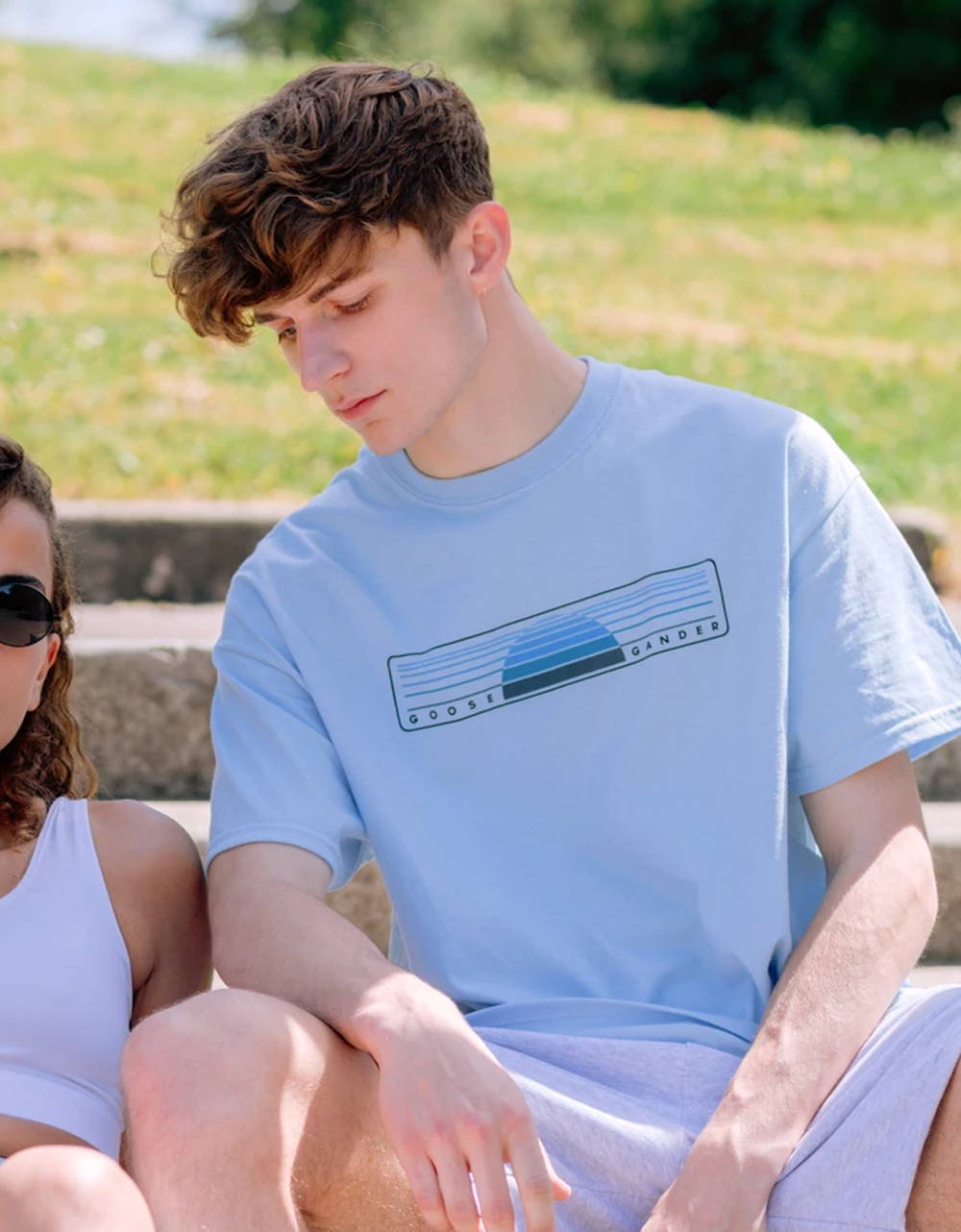 Our Sunset design currently only features on tees - where we use DTG printing as our decoration method. We used to embroider the design on sweats, are you an OG with a Sunset Sweat? Tag us in a pic over on our Instagram!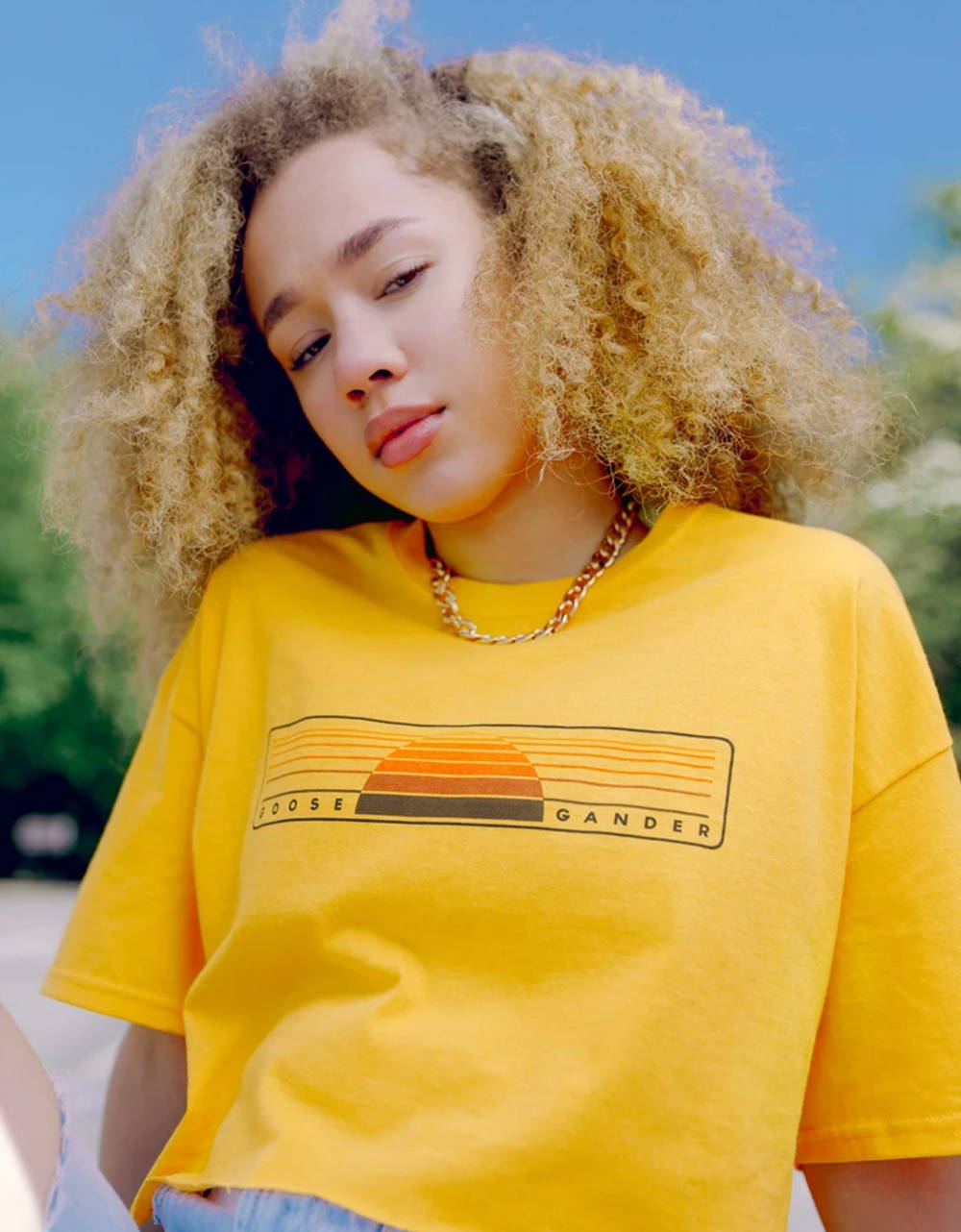 ---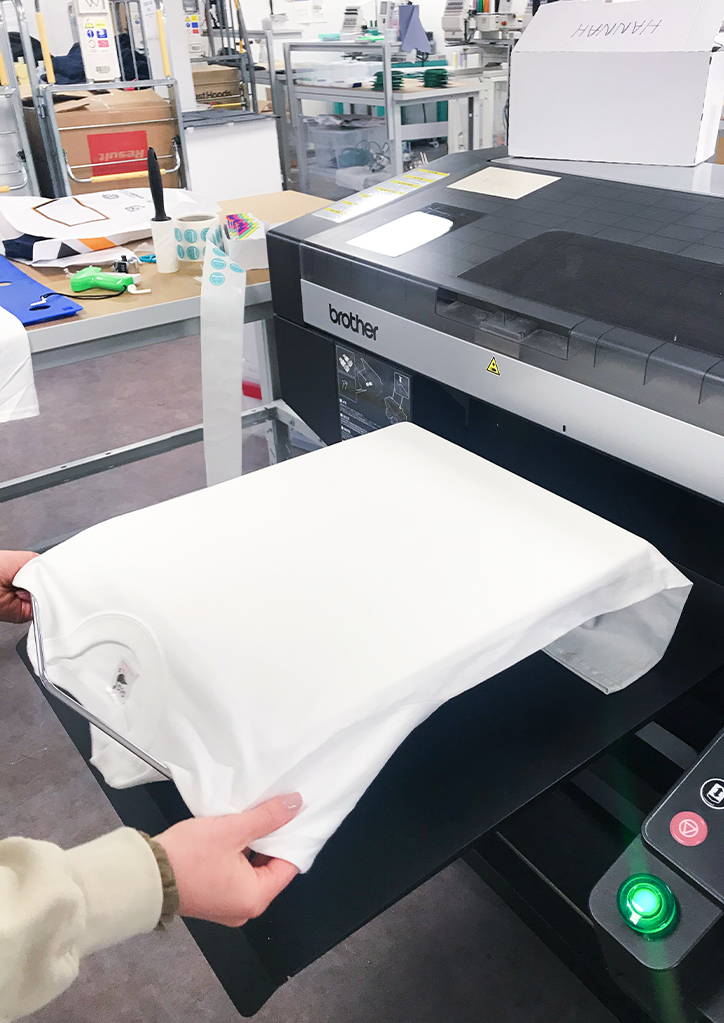 First things first, we prep the clothing ready for print - making sure it's symmetrical with no creases.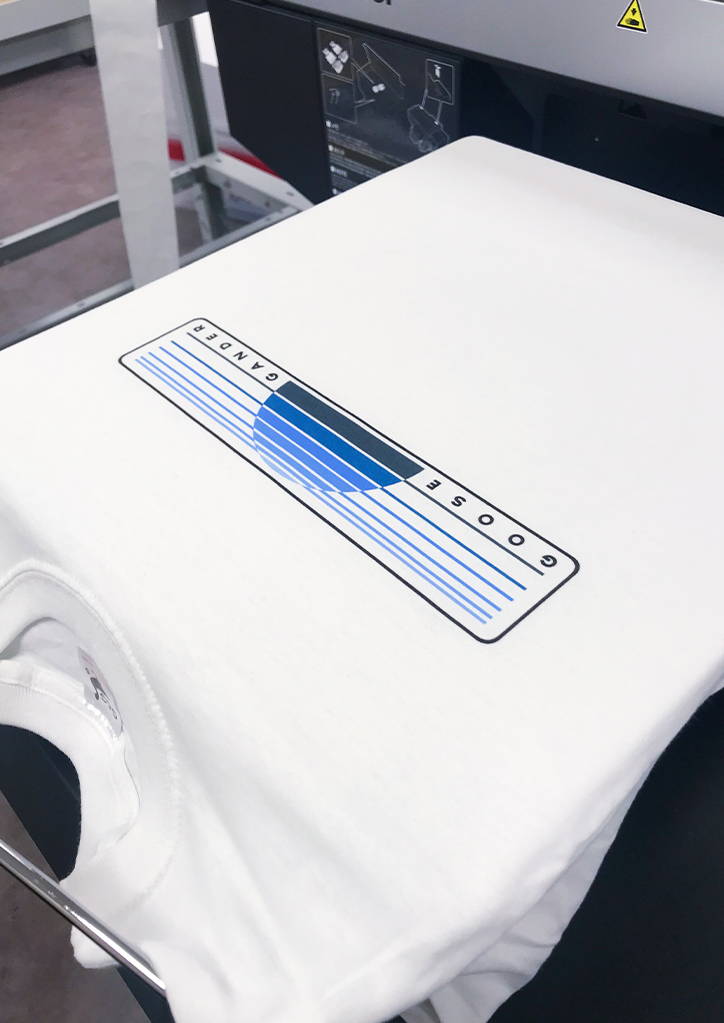 Once we're happy, the tee goes through the print machine and comes out looking like this! Pretty perfect. 😉
We then take it over to the heat press machine, where we use teflon sheets to protect the print while it's being pressed. Using the heat press cures the link.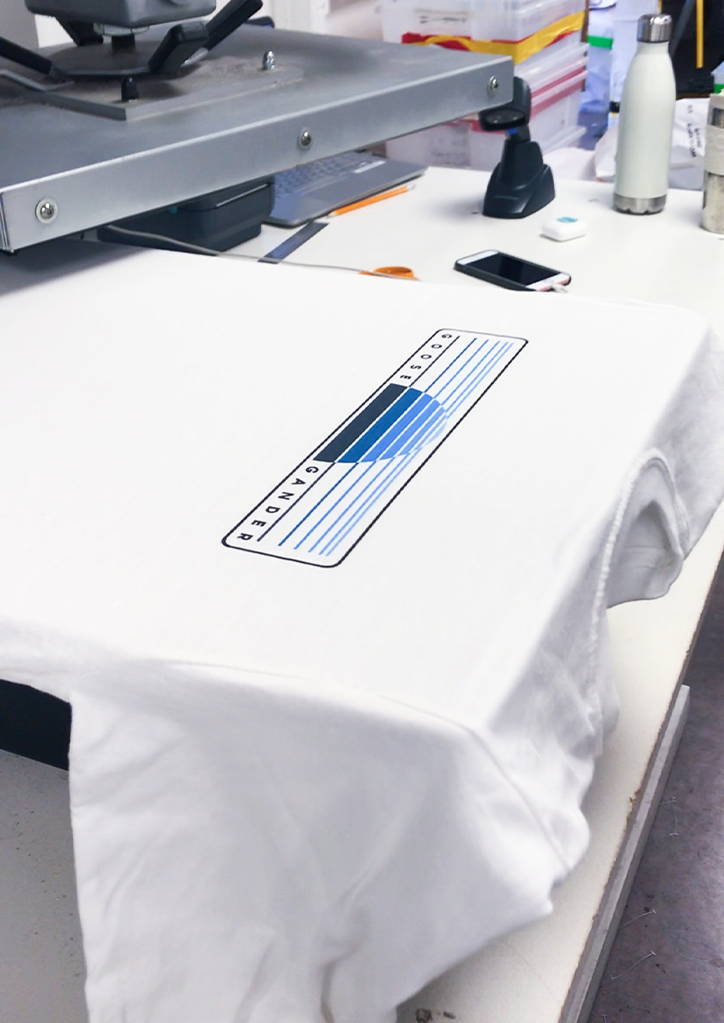 And voila! The tee is ready for its new home. 🥳
---