The Birthday Collection BTS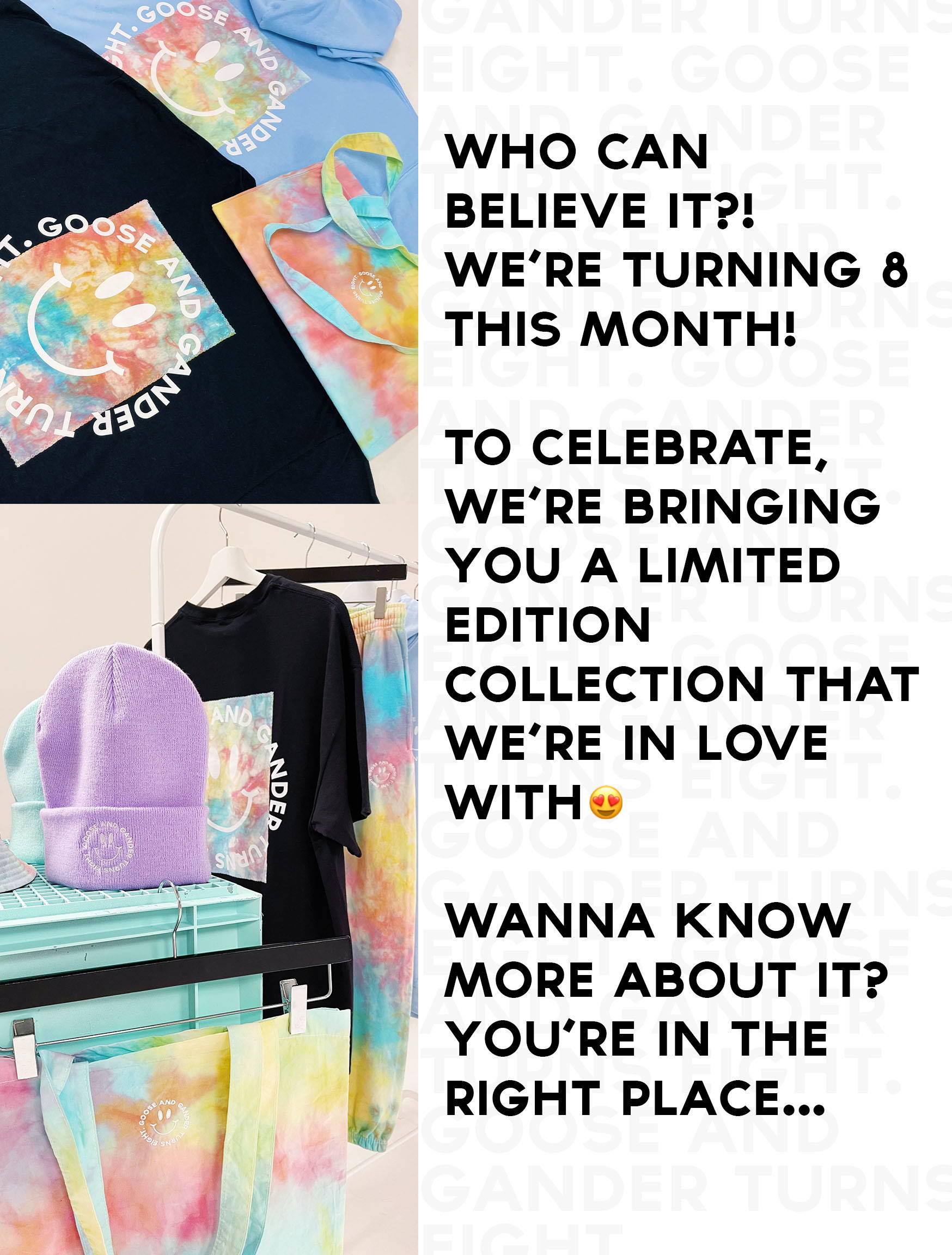 As usual, we designed and decorated this collection in-house, but this time it took a little longer than usual! Yas, our fashion design assistant, tie dyed the joggers, tote bags and patches herself! It took a while, but the result was worth it 🌈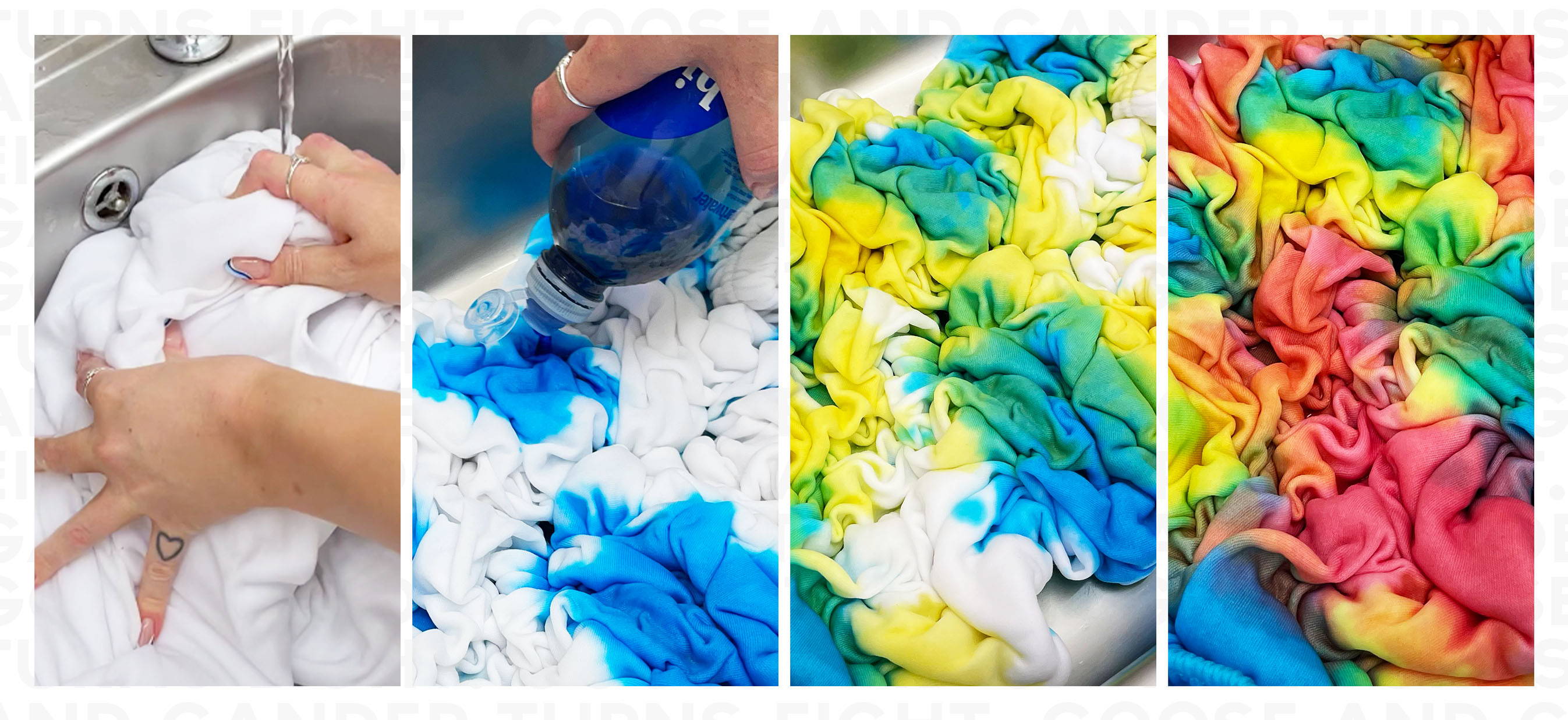 💙 How did you develop the design? 💚
"I started by testing out different colours of dye together to see what popped the most, and then I just went crazy trying out different tie dye techniques and patterns till I nailed the rainbow effect I was going for. I created the logo in illustrator by testing out different fonts and styles, and played about with size and placements. All this then developed into a hand sewn tie dye patch and combining print and embroidery to complete the collection."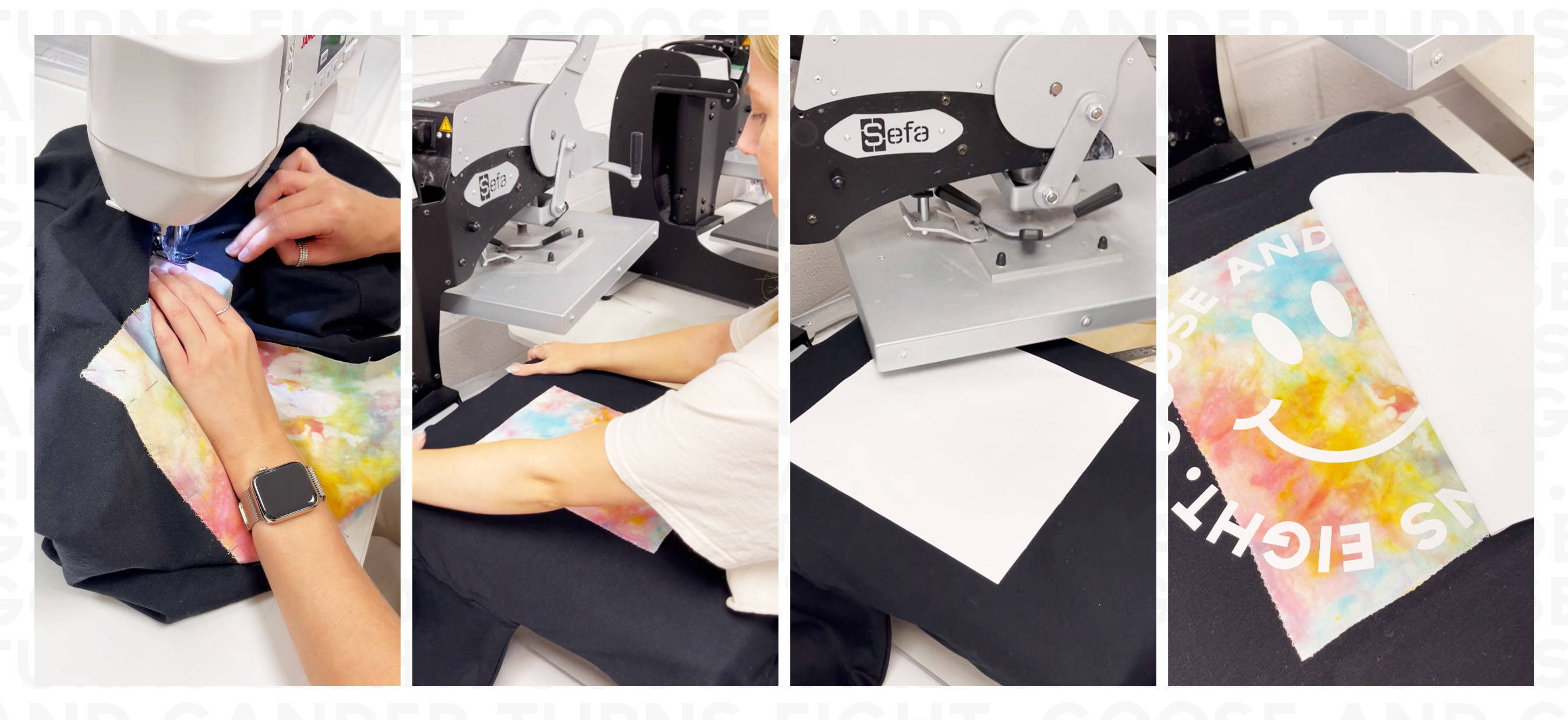 🧡 What inspired you? 💜
"I wanted to design something really fun and colourful to celebrate G&G's eighth birthday, and I thought what says that more than rainbow tie dye and smiley faces! I was inspired by the classic birthday party with colourful cake, confetti and balloons everywhere, and wanted to translate that into a limited edition collection."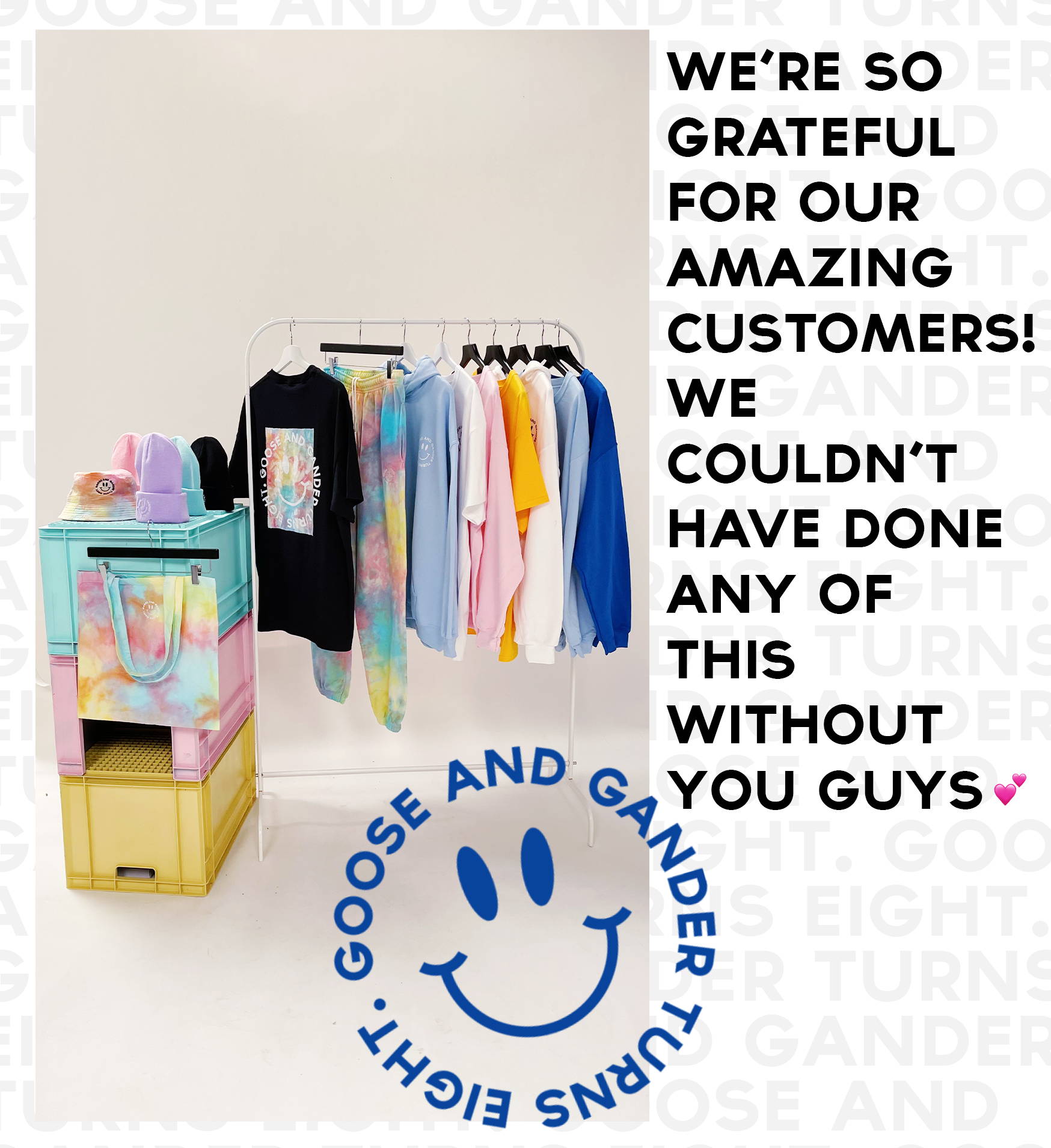 We also had so much fun shooting this collection with photographer Colin and models @tamarasilvt and @jaackcope. Bubbles, cake, confetti - what more could you want!