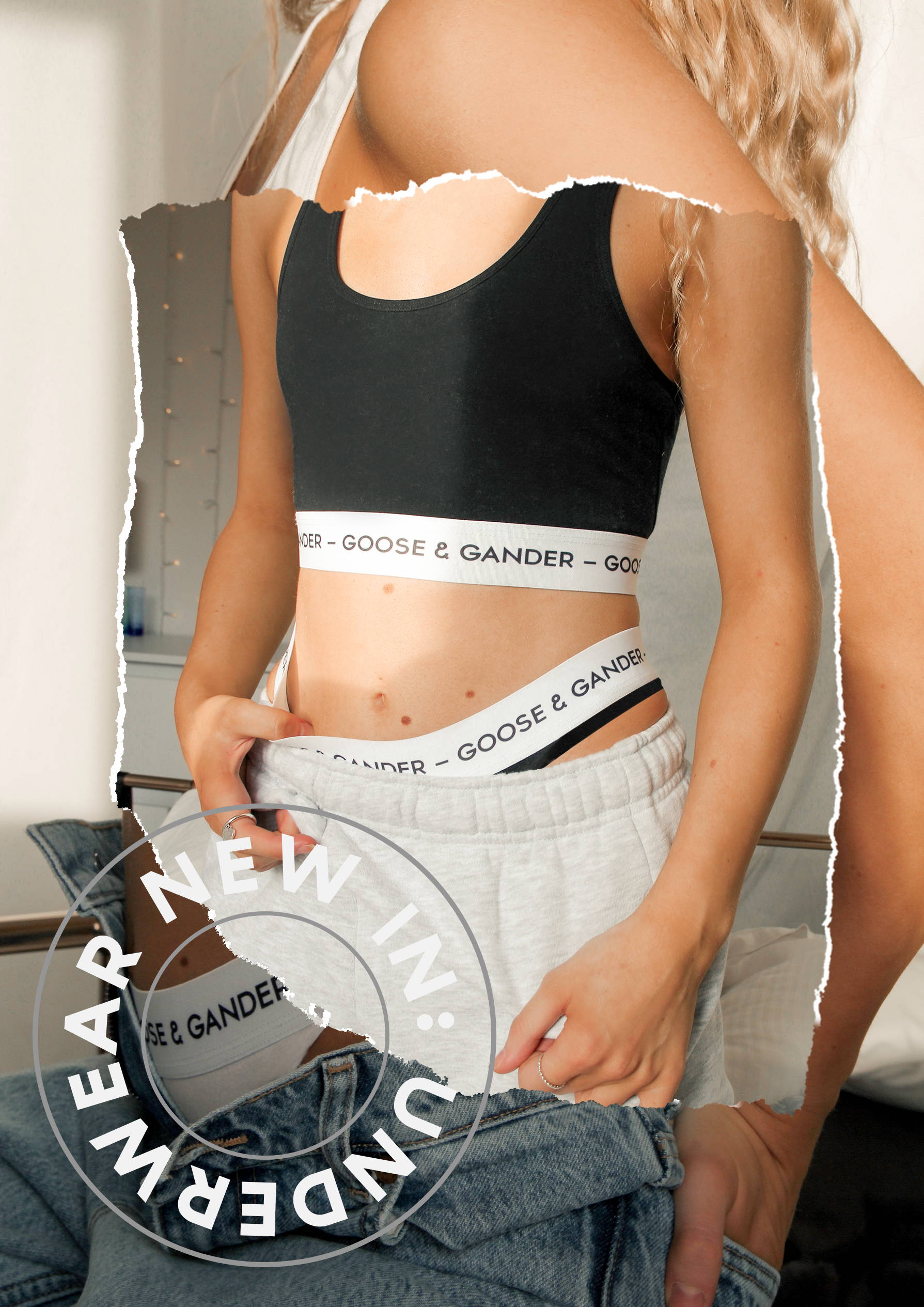 Our new underwear is a minimalist take on Goose & Gander, stripping back colour and providing loungewear comfort.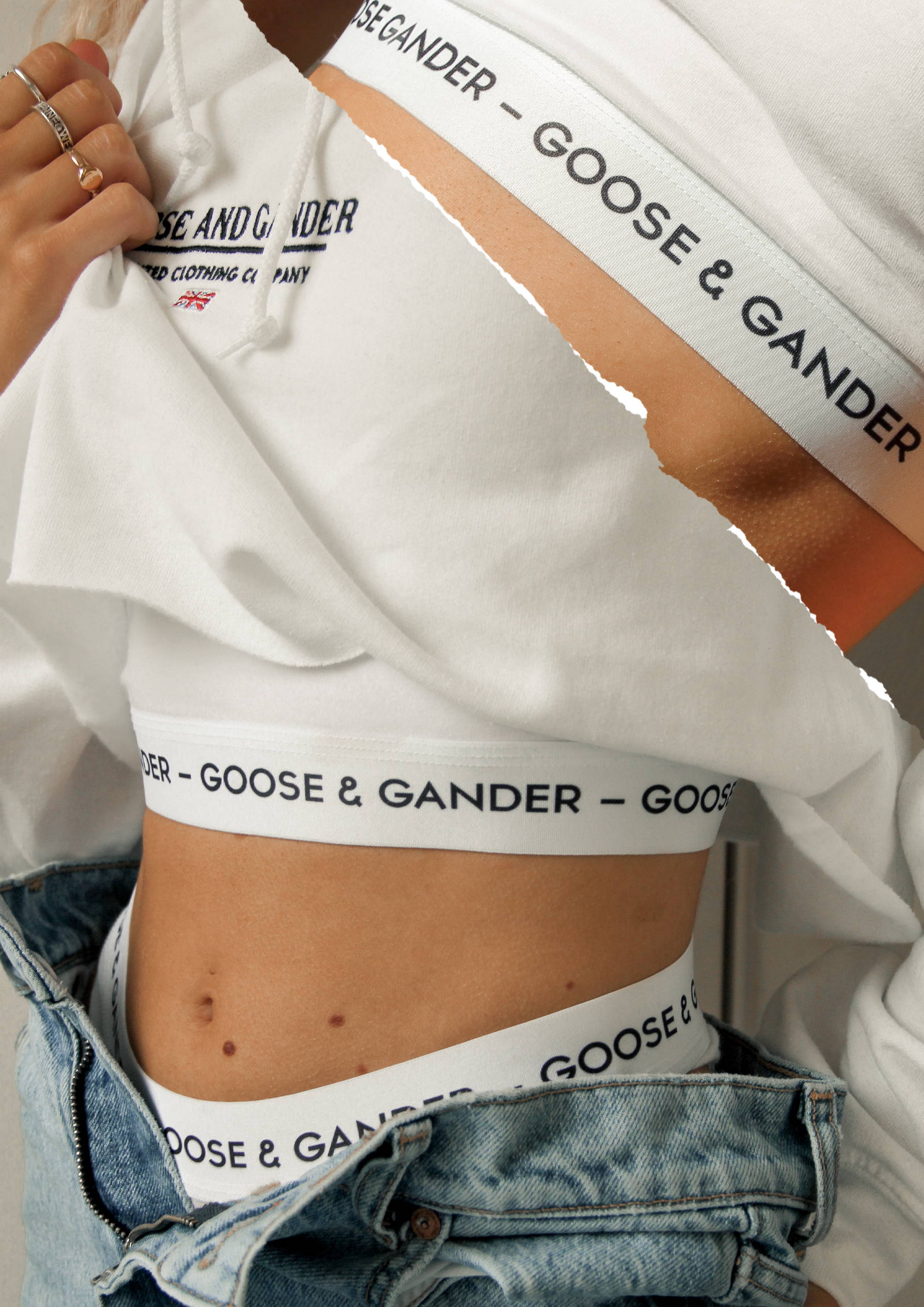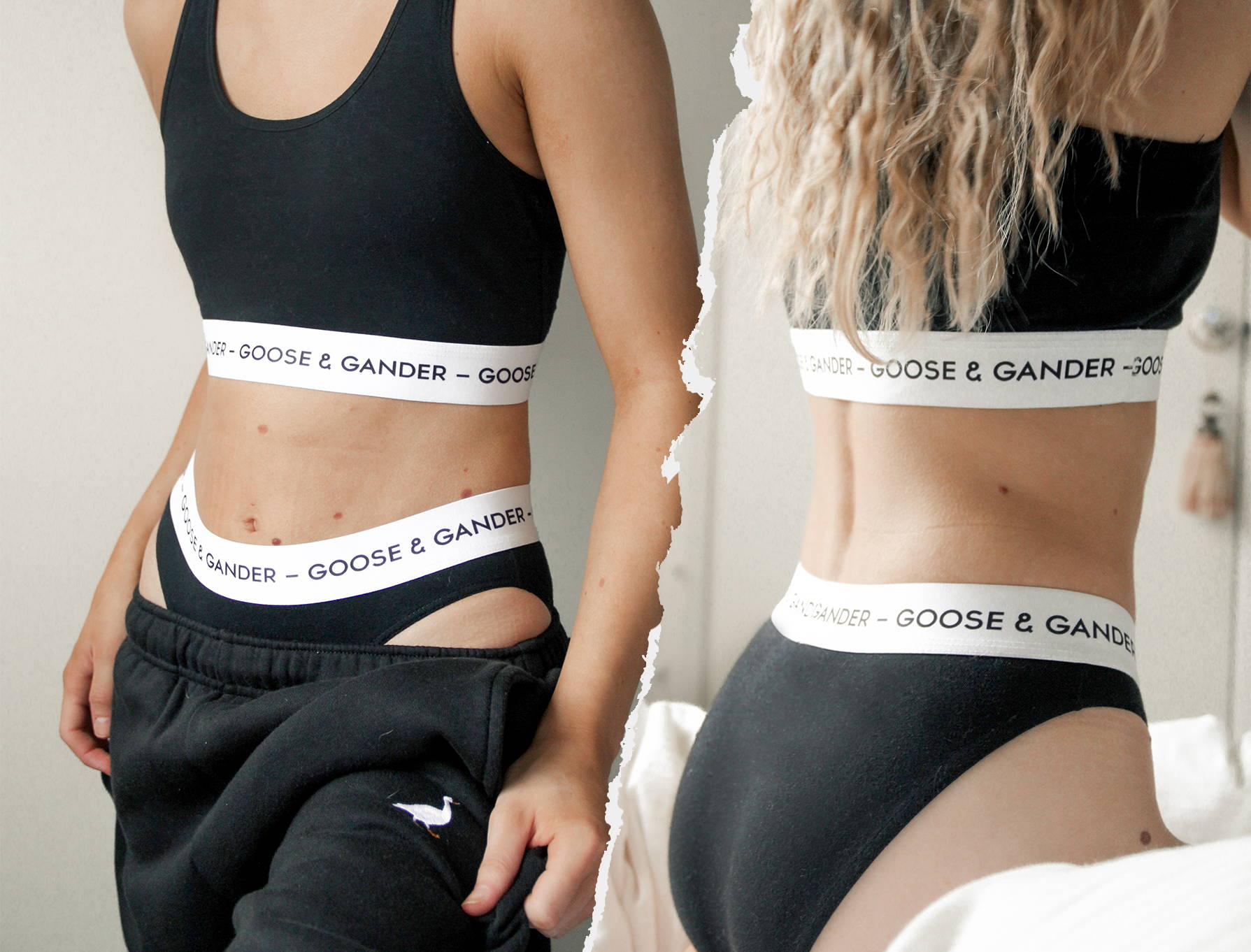 The underwear garments come in bra, brief and boxer briefs which are available in black and white.
They feature an elasticated waist band for a perfect fit and have a soft cotton touch for maximised comfort on the skin.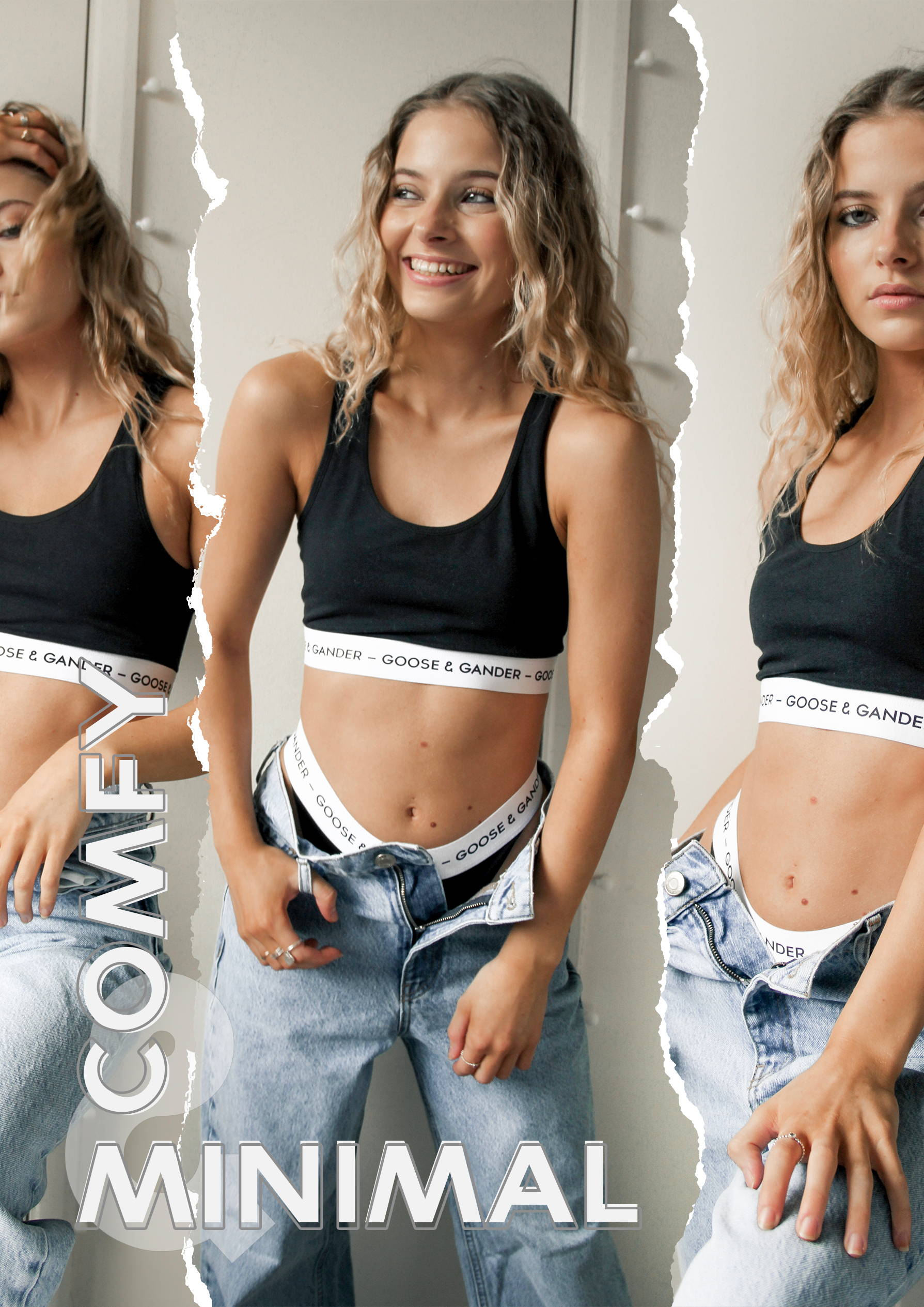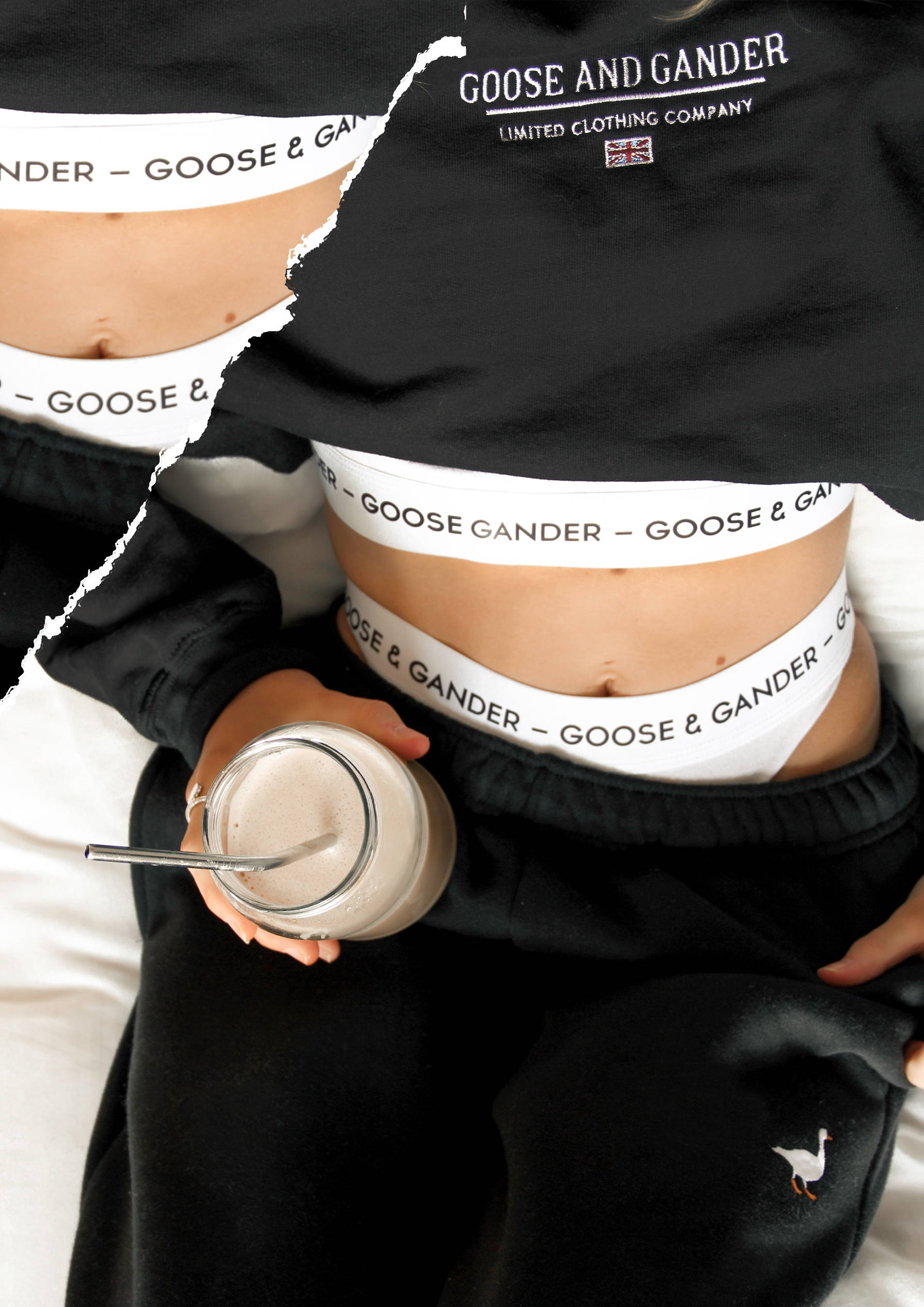 Whether you wanna hide them under layers as comfy undies or wear the bra with your favourite joggers as a fashion fav - they're a must have.