Mid way through last year G&G contacted a few local universities to see if any would be interested in collaborating on a live brief and shortly after we found out about the University of West of England's Fashion Communication course. In the course they learn about the fashion industry and various forms of content creation and marketing which is a huge part of how G&G is presented.
So in December, a Goose & Gander representative headed down to UWE to give a live briefing to their first year students with the intention of creating us various forms of content with garments. Anthony Wilkins, the course leader, then wrote them a brief with various outcomes to direct them.
The project included splitting the course up into groups that would have various roles including creative director, photographer, stylist, art director, marketing manager and stylist. They then had to create a series of editorial and look book images that conveyed what they thought were the main ideologies of the company.
Here's some of our favourite bits;
---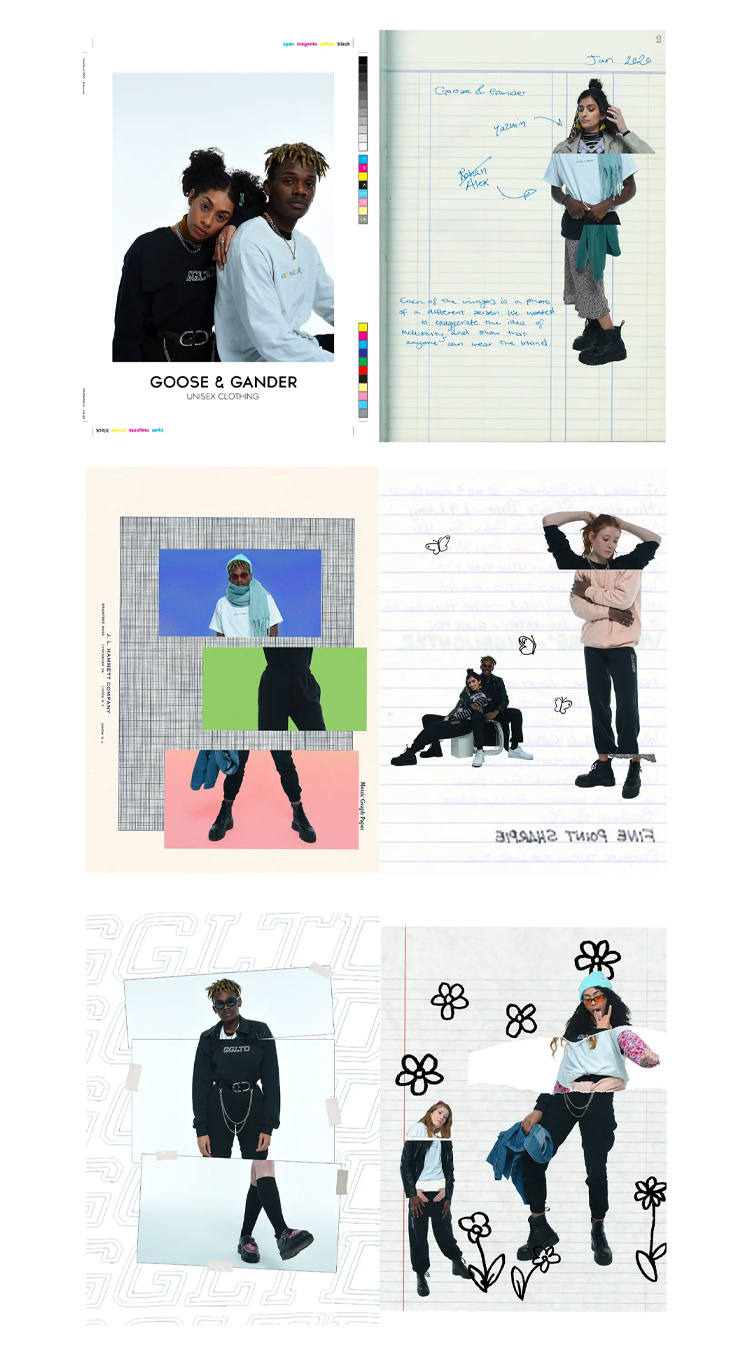 ---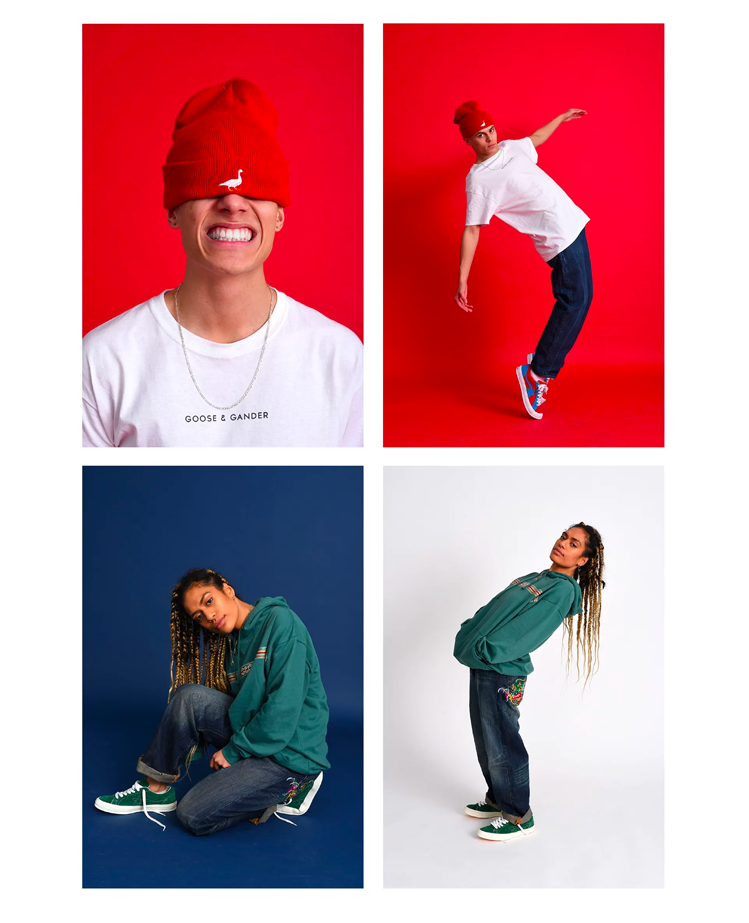 ---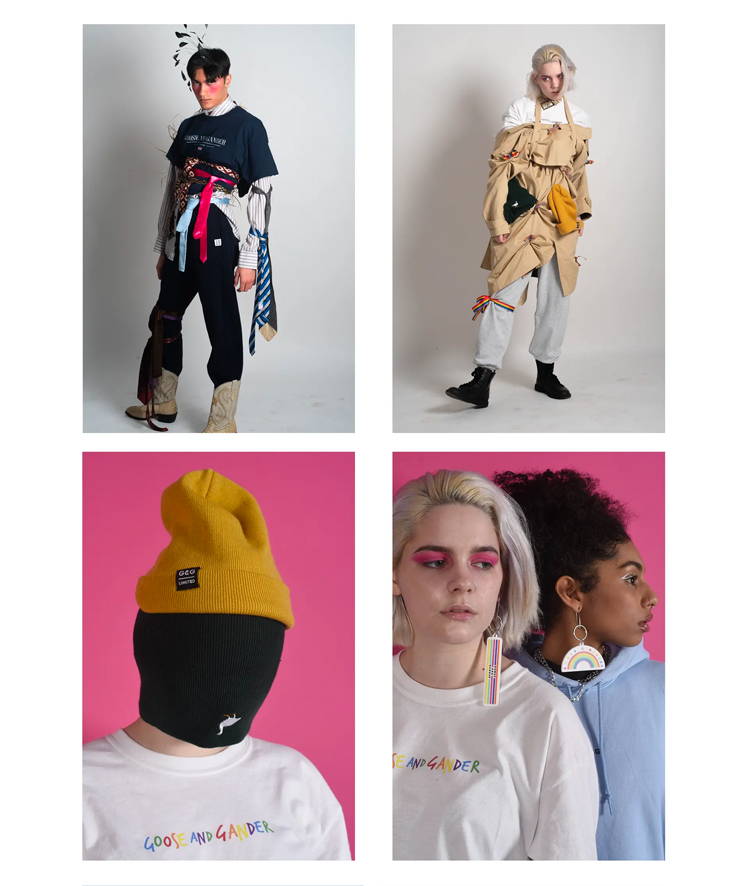 ---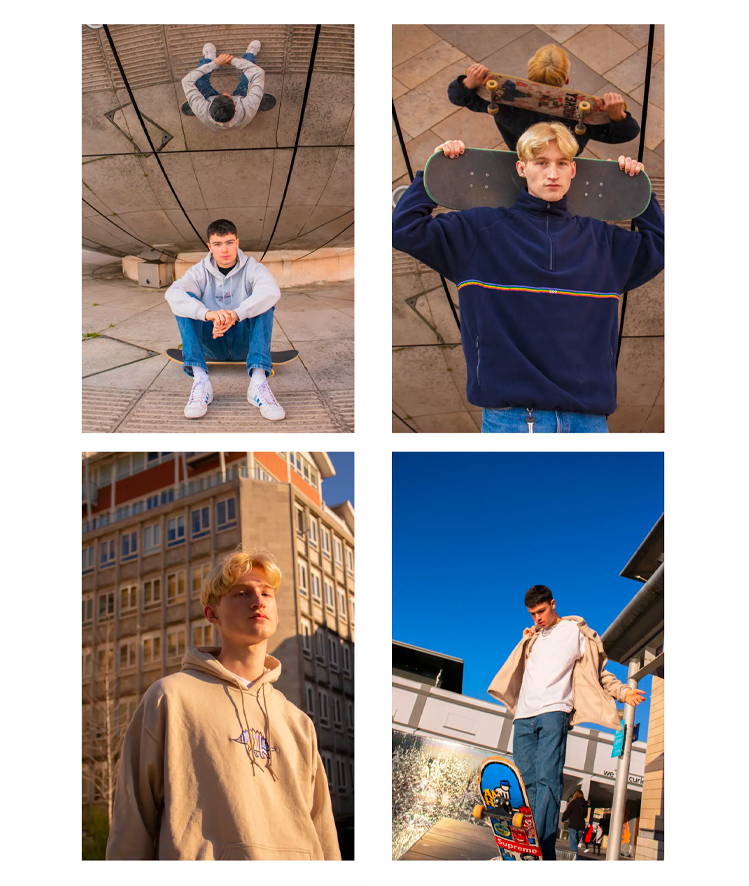 ---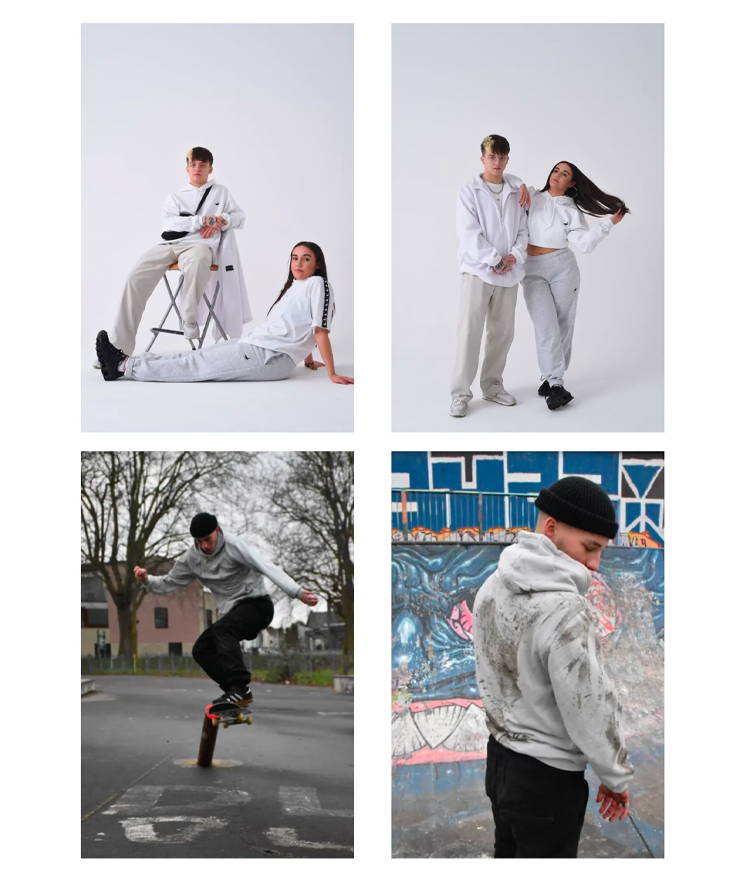 ---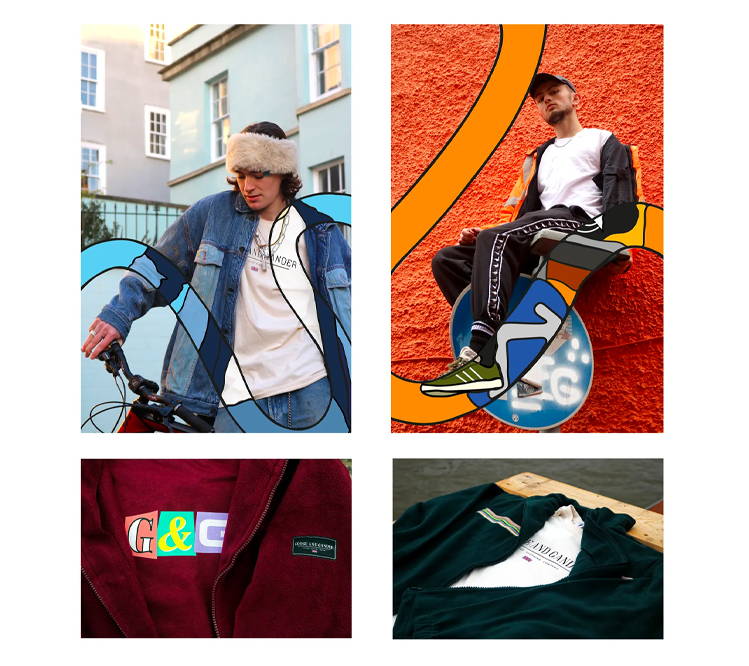 ---

---